TranslatePress is fully compatible with the WPBakery page builder. If your website structure is built using the popular builder, you can easily turn WPBakery multi language and display certain elements in a specific language or exclude it from certain languages.
After the integrations with Elementor and Oxygen Builder, WPBakery could not be left out from this list.
How to show/hide WPBakery multi language elements based on language
In order to display or hide an element based on language, TranslatePress gives you 2 options you can use:
Restrict by Language
To use this option click on the element that you want to restrict, and then go to the TranslatePress tab, where you'll find the Restrict element to language option. Set the option to Yes and select the language in which you'd like to show the selected element.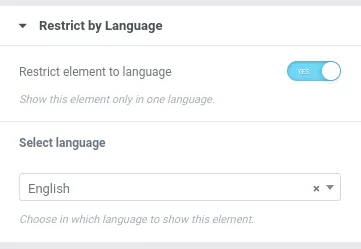 Exclude from Language
Through WPBakery an extra option is available, Exclude from Language, through which you can display an element in all languages, except the one(s)* that you selected.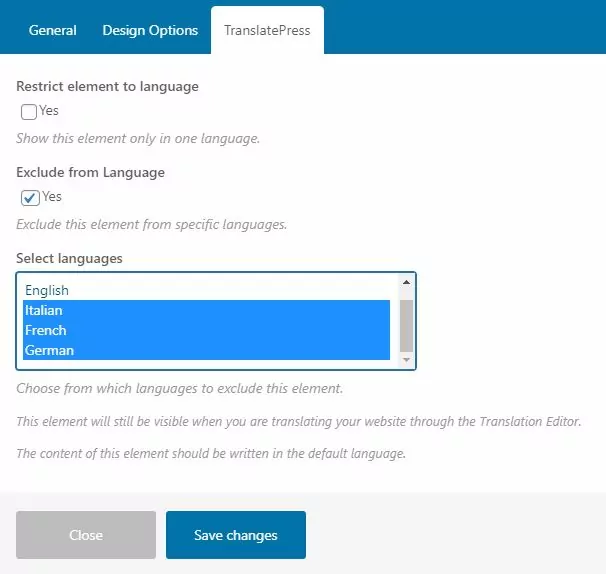 *To select multiple languages just use the Ctrl key while you select the languages with the cursor.