To translate an Elementor pop-up template, you need to go to your back-end WordPress site, select Templates, and then Popups.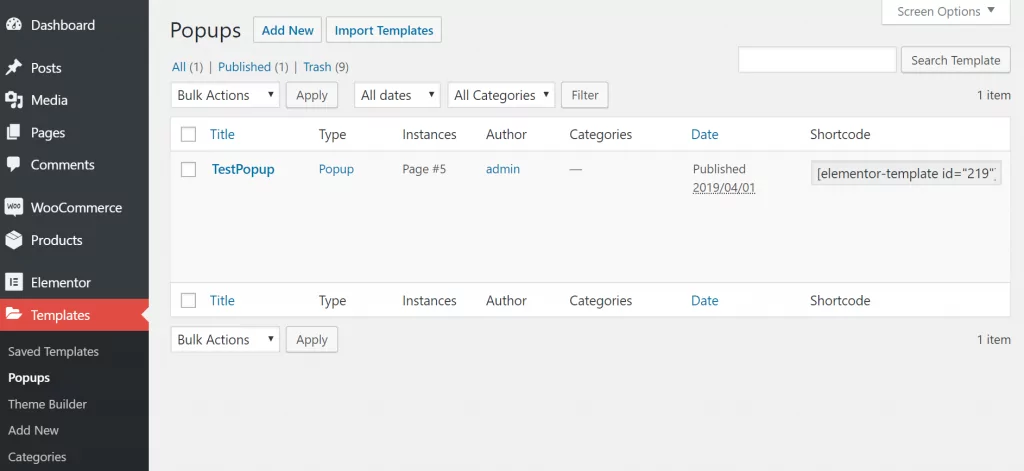 Select your desired popup and press on preview button (Preview Changes).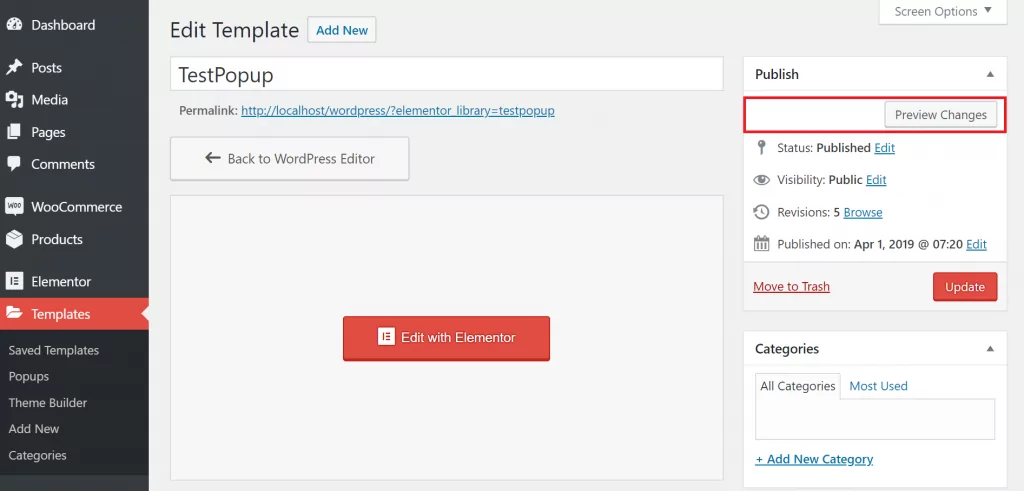 Now, from the newly opened window, you can click the Translate Page button and start translating using the TranslatePress visual translation editor.