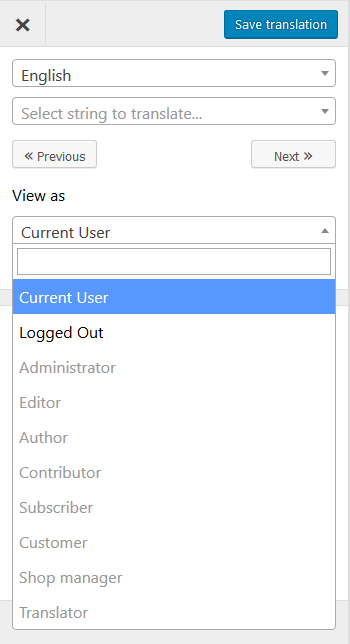 You can browse your website from the translation editor as yourself (logged in) or as a non-logged in user.
This allows you to translate pages or strings that are dynamic based on the logged-in/ non-logged-in status.
The Browse as User Role add-on allows you to select any user role, then view the site like a user with that role would see it.
This makes it really easy to translate role-specific content.
Install the Browse as User Role Add-on
Install and activate a premium version of TranslatePress (Business or Developer). Once installed, go to Settings → TranslatePress in your WordPress dashboard, and then navigate to the Addons tab.
Scroll down to the Browse as User Role Add-on and Activate it here.