These days, many website owners want to get into multilingual content, and it's not hard to see why. First off, offering your content in multiple languages sounds like a good idea overall, and makes your website more reader-friendly in general. Second, various sources on the web (such as CSA Research) report that monolingual websites fail to reach even up to 25% of their potential reader base.
What all this basically means is that your website should probably be multilingual indeed. While introducing multilingual content on your WordPress site and adding a language switcher is easy to do (with solutions like TranslatePress), the bottleneck isn't WordPress itself, but rather the theme you're currently using.
Without a translation-ready theme, you might have a hard time going full multilingual. This is where the following resource comes into play. In it, we first discuss what makes a quality multilingual WordPress theme and then list the top themes in the market that deliver on their multilingual promise.
What to Look for in a Multilingual WordPress Theme
A good multilingual theme should allow you to do a couple of key things:
First, it should be what we like to call "translation-ready." A theme being "translation-ready" isn't just a buzzword that developers use. It actually has a very specific meaning behind it.
Translation-ready themes have been properly internationalized ("i18n"), which means that the texts used in the theme haven't been hard-coded, but instead can be interchanged based on the contents of a translation file.
Themes that are translation-ready display all their strings via WordPress' gettext functions, which fetch the output from the current translation file that's in use.
Translation files are basically big tables where each piece of original text is linked with a translated version of it. Themes that are ready for translations will look for a corresponding translation file whenever a specific language is requested.
Simplifying this, we can say that if a theme doesn't use gettext functions, then it cannot be considered translation-ready.
To learn more about how this works in WordPress, read this.
Further, a true multilingual theme should also support RTL (Right to Left) text. Granted, you will only need this feature if you attempt to translate your content into Arabic, Aramaic, Urdu, Hebrew or other languages that use right to left scripts. Nonetheless, the presence of RTL support is a good sign that the WordPress theme you're considering does take multilingual content seriously.
Lastly, keep in mind that the theme being translation-ready doesn't mean that it has any specific built-in tools to make working with translations easy. It only means that there's infrastructure in the theme that allows for translations. You'll need another tool to make your website content fully multilingual – like TranslatePress.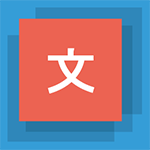 TranslatePress Multilingual
TranslatePress is the easiest way to translate your WordPress site. It's fast, won't slow down your website, works with ANY theme or plugin and it's SEO friendly.
Get the plugin
With that, here are the top 15 multilingual WordPress themes you should check out in 2023:
Best Multilingual WordPress Themes
The themes below are listed in no particular order and they are all compatible with TranslatePress. ✅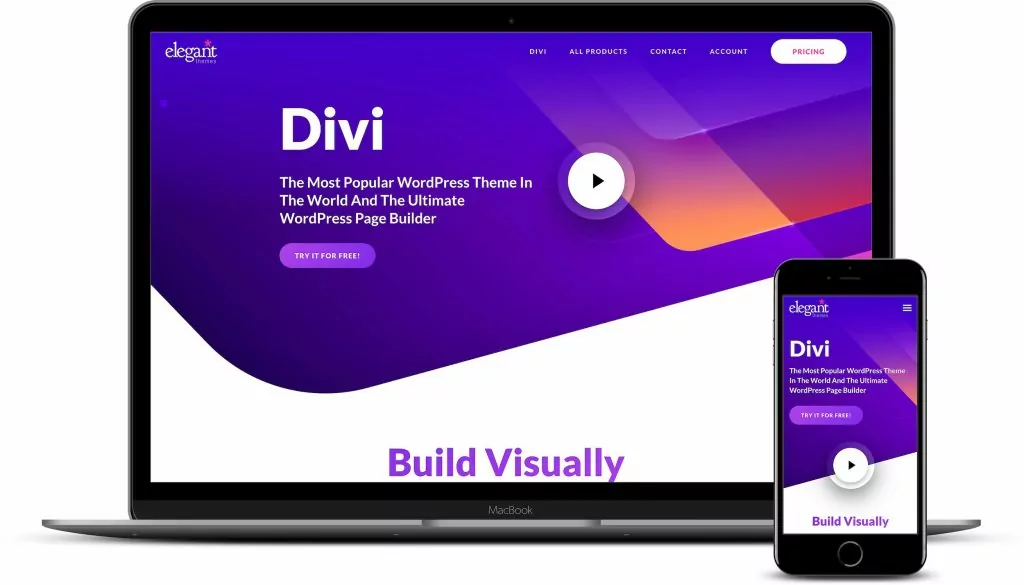 Divi has secured its place among the most popular WordPress themes, and not only in the multilingual realm, but overall! Divi comes with a ton of features, a ton of design packages for your site (800+ pre-made designs and 100+ full website packs), and even its own visual page builder.
What's great about all this is that Divi allows you to build a great-looking site very quickly. The catalog of ready-made designs is versatile and covers all popular niches (business, restaurants, hotel, education, blog, photography, portfolio, etc.). You can not only import single page designs but whole websites.
On top of that, the contents of the theme are fully multilingual-ready and can be translated.
Here's a detailed tutorial on how to translate Divi sites.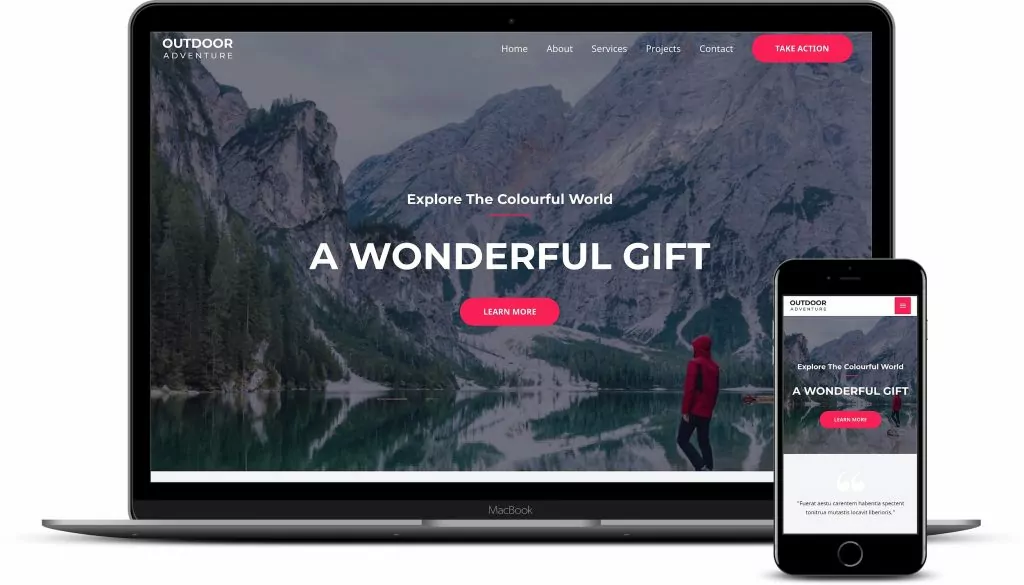 Astra is another multipurpose WordPress theme that has gathered an enormous user base due to its exceptional customizability and performance-oriented codebase.
Astra is fast, versatile, and compatible with the most popular page building plugins. It also comes packed with a selection of ready-made starter site designs, which can be imported with a couple of clicks. This means that you can not only select an attractive design from a catalog but then also customize it with your favorite page builder (Elementor, Beaver Builder, Brizy etc.).
Astra is also optimized to cooperate with WooCommerce, which makes it a great choice if you're planning on launching a multilingual online store. And, of course, all theme strings can be translated.
Here's a detailed tutorial on how to translate Astra theme.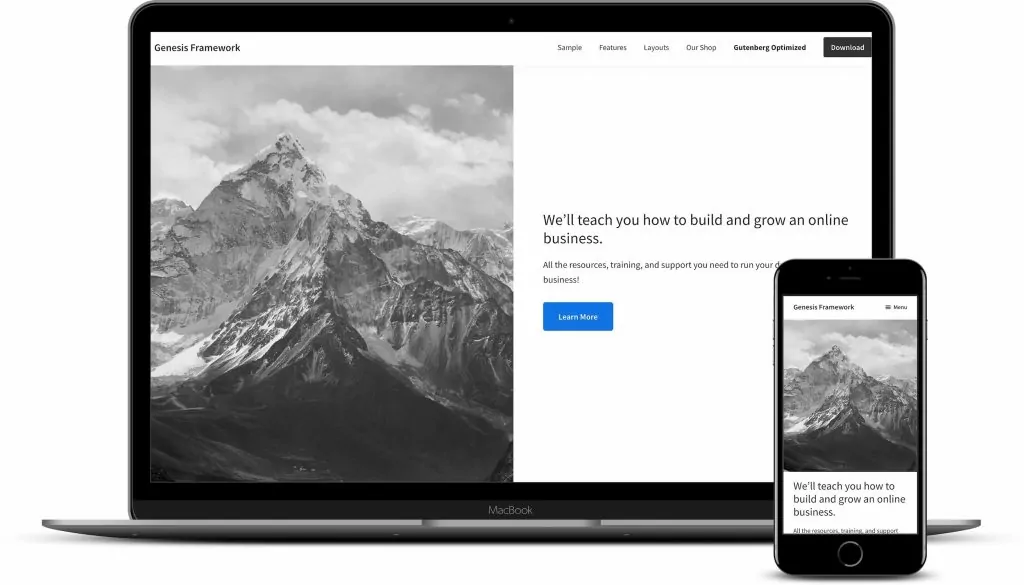 Genesis is much more than "a WordPress theme." It's a theme framework that can be used as the foundation of a custom-made design or a child theme built on top of it.
Genesis delivers a set of optimized code solutions and structures that can be adapted to any type of website. This includes things like SEO, security, layout options, widget settings, and more. You can use all those elements when crafting your custom design.
If you're not much of a DIY user, you can also pick from a range of good-looking child themes built on the Genesis Framework. Some of the more interesting choices are:
All of them have slightly different aesthetics, layout structures, and general vibes.
What's important is that all theme content can be translated and adapted to serve on a multilingual WordPress site.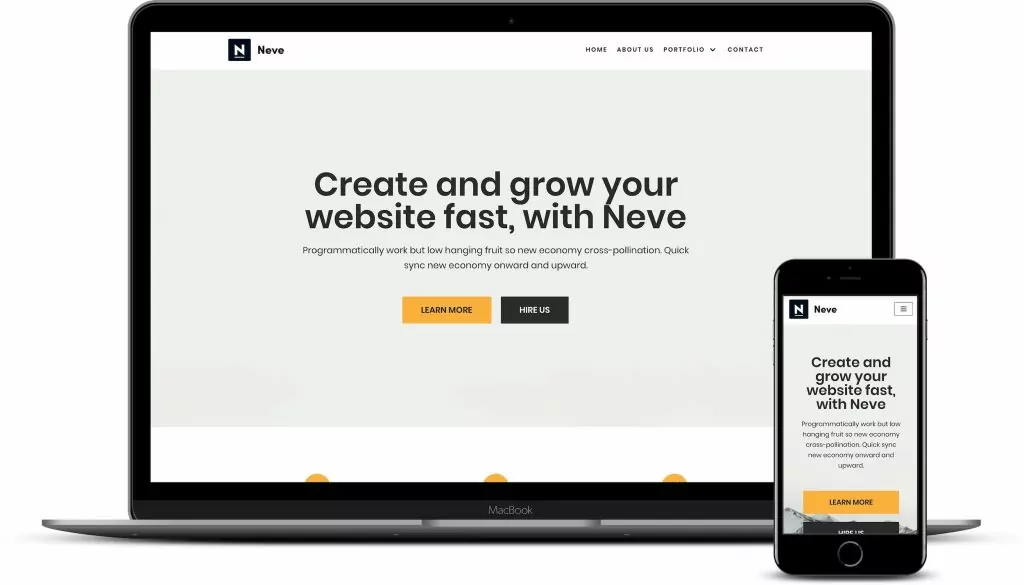 At the time of writing, Neve is among the top 10 most popular themes on WordPress.org. It's nearing the 100,000 active installs mark and proves to be an excellent solution for different types of websites.
The main thing that Neve has going for it is its exceptional ease of use, and especially when it comes to first getting started with the theme and launching it on a new site. The onboarding will take you through the setup step by step and also help you pick a starter site design to fit your needs.
Neve is fully compatible with the popular page building plugins, and it also supports translations and RTL content.
Here's a detailed tutorial on how to translate Neve.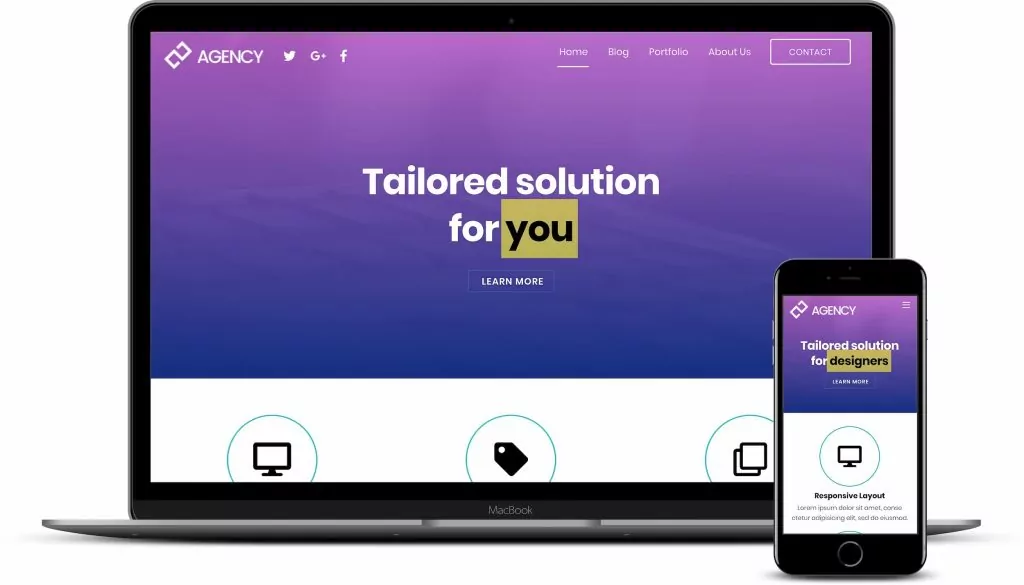 The name of this theme is a really good match in relation to what it's capable of. Ultra comes with a selection of design skins and pre-made demo sites. These demo sites cover a wide range of niches, like agency, restaurant, wedding, fitness, eCommerce, and more.
On top of that, every design can be modified using Ultra's own page builder that's built into the theme. Using the builder, you can add new elements to the pages and then edit them. Apart from the standard elements such as texts, headings, images, there are also more unique ones like pricing tables, WooCommerce product blocks, sliders, counters, and more.
Lastly, the theme is fully translatable and compatible with WordPress' internationalization rules.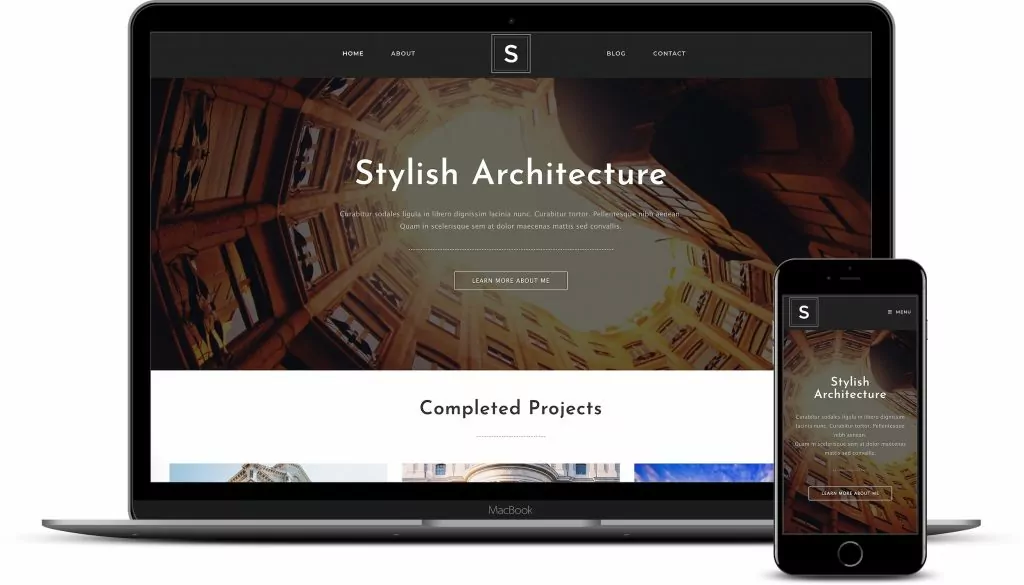 OceanWP is one more representative of the breed of multipurpose WordPress themes. And it's a great one at that. Structure-wise, the theme is similar to Astra. It comes with the essential theme elements included and then lets you expand things using add-ons and third-party plugins.
OceanWP also comes with full compatibility with the web's most popular page building plugins such as Elementor, Beaver Builder, Brizy, WPBakery Page Builder, SiteOrigin, and a couple more. When you install the theme, you also get to choose from a range of starter sites, which can be imported with a couple of clicks.
One thing that OceanWP is particularly renowned for is its compatibility with WooCommerce and the extra features it offers. Those include a native cart popup, floating add to cart bars, and more.
OceanWP not only supports translations but is also RTL-ready.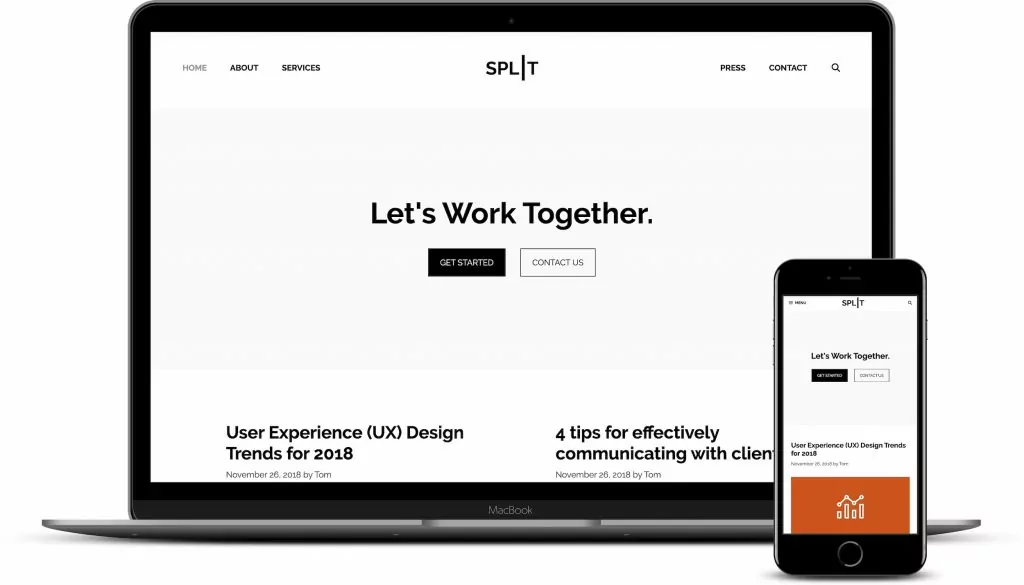 GeneratePress is geared to deliver extreme customizability while also remaining as lightweight and performance-oriented as possible.
The degree to which you can customize this theme is really impressive. There are tens of presets you can choose from, and you can adjust basically every item that's visible on the pages. You can also fine-tune all the spacing values, margins, colors, typography, etc.
Moreover, there are importable demo sites available. What's interesting about those – compared to the other themes offering similar features – is that you get to choose whether you want to import the whole demo site along with the content or just the theme settings and presets.
When it comes to being translation-friendly, GeneratePress takes things a step further and comes already translated into over 20 languages. Of course, it won't restrict you from adding your own translations as well. RTL is also supported.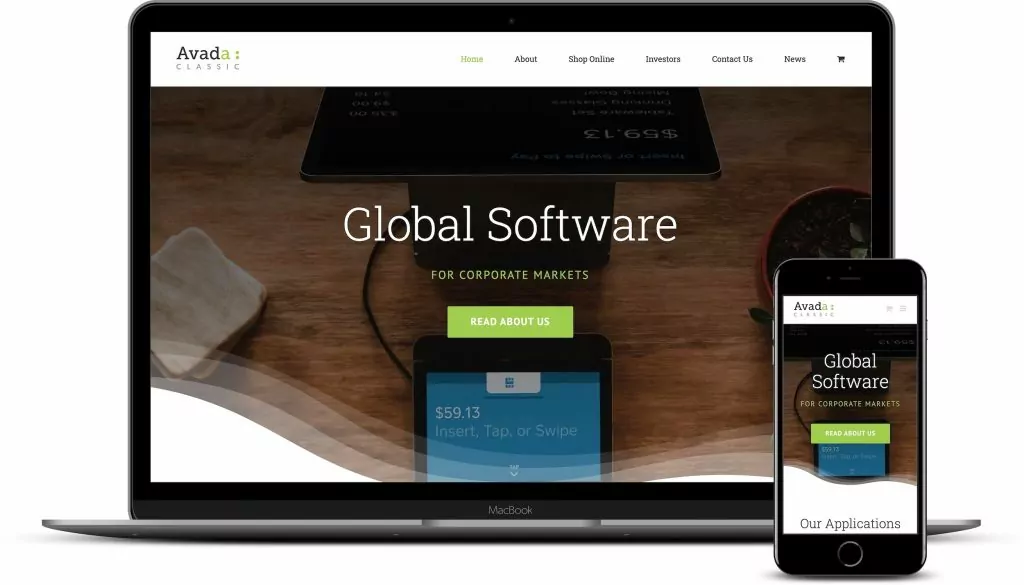 Another strong entry on our list of the best multilingual WordPress themes is Avada. In fact, it is – drum roll – ThemeForest's best selling theme of all time. This is quite the achievement considering that ThemeForest is the web's biggest marketplace for WordPress themes.
Avada is arguably the most customizable WordPress theme out there, too. It's basically the DIY user's ideal theme. The theme's advanced options panel lets you tune up everything that's visible on the screen. You can construct new header and footer layouts, create new page and post templates, and take advantage of Avada's more than 70 design elements.
And, of course, there's a big catalog of prebuilt websites that you can import in a couple of clicks. Avada is updated frequently, which means that it remains secure and always comes forward with new features.
All content that Avada outputs is ripe for translations and RTL-ready.
Here's a detailed tutorial on how to translate Avada theme.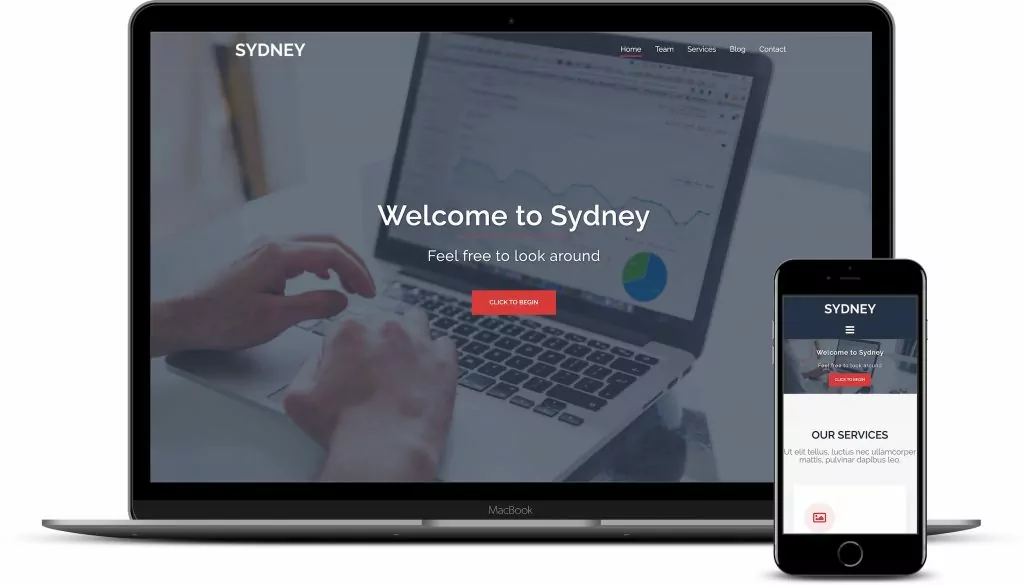 Sydney is currently one of the most popular free themes for WordPress. It offers a modern one-page design that can be customized to fit your needs.
It doesn't come with additional demo sites you could switch between, but instead focuses on making its main design refined and optimized.
You get compatibility with Elementor, full access to Google Fonts, color options, layout control, a full-screen slider, header images, sticky navigation, and more.
Sydney is also 100% translation-ready.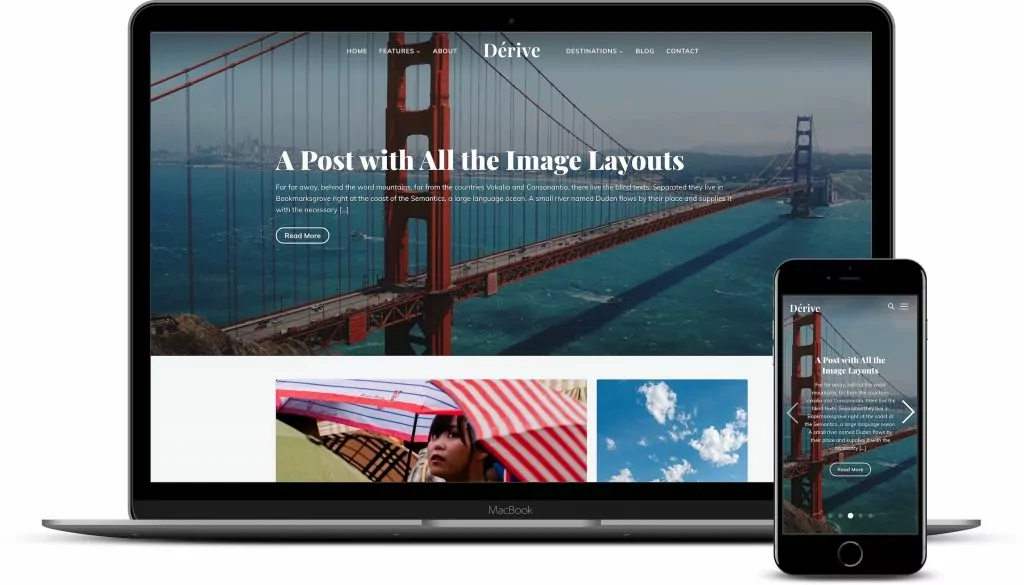 Dérive is a great-looking, modern magazine theme. It will do a great job on a website that publishes a lot of content and wants that content to pop.
The design is clean, responsive, puts significant focus on the visuals in your posts, and also offers interesting typography. This theme will do an awesome job on a travel blog, a news website, a recipe/food blog, a fashion blog, or any other site where good imagery plays a big role.
Dérive gives you a good options panel to customize everything, it's fully compatible with WordPress' new block editor, and has a deep integration with the WordPress Customizer (letting you adjust how your posts and pages appear).
The theme is translation-ready and offers tutorials to help you get started with multilingual content.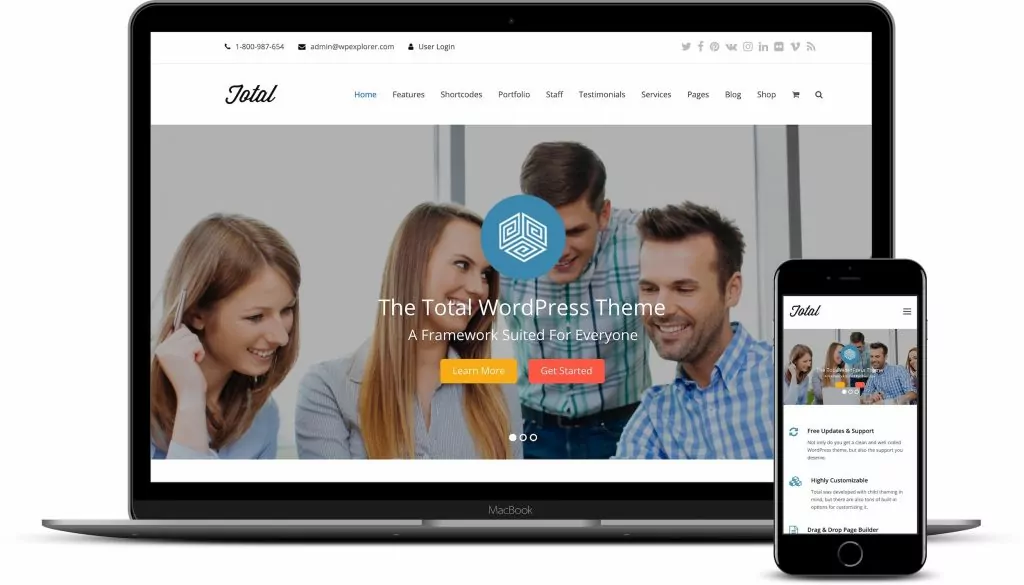 Total is one more alternative if you're looking for a multipurpose theme. It comes with a good selection of demo sites – for business, one-page sites, portfolios, personal sites, eCommerce, blogs, photography sites, and others.
It's also fully compatible with the WordPress Customizer, allowing you to adjust how the individual elements of your design look. You can also modify your design using one of 100+ builder modules, and you can build original templates for your posts and custom post types.
As a bonus, Total also comes with premium plugins bundled in, such as WPBakery Page Builder, Slider Revolution, LayerSlider.
Total is fully translation-ready and capable of handling multilingual content.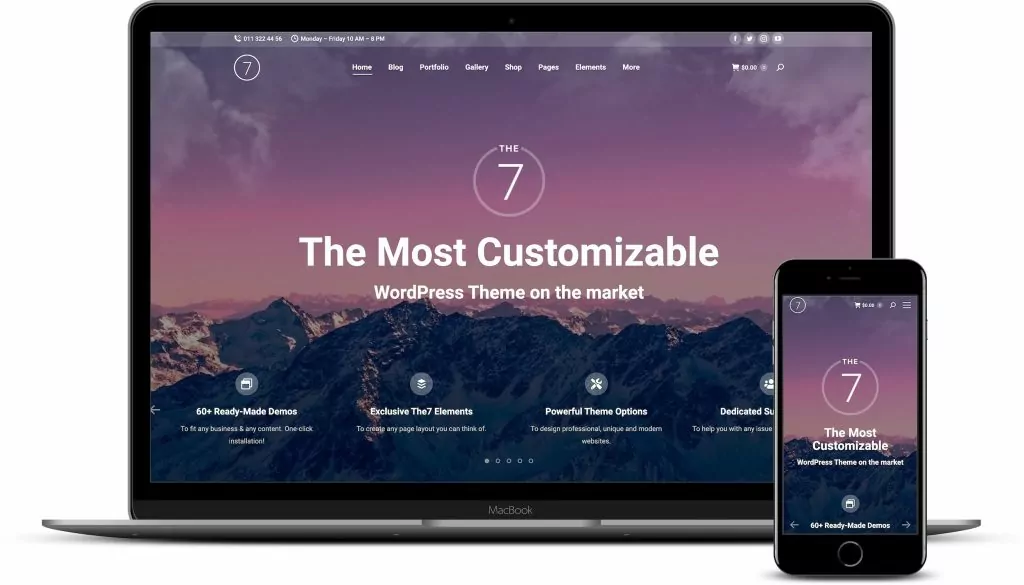 The7 is one of the most popular themes on ThemeForest – having sold more than 175,000 copies. In its current iteration, it's been optimized for WordPress 5, WooCommerce, and the new block editor (Gutenberg).
Moreover, the latest version of the theme comes with a deep Elementor integration. It offers custom post types, universal masonry and grid widgets, carousels, page template settings, and a multipurpose demo build for Elementor.
Apart from that, you also get nearly 50 pre-made website designs, six premium plugins included free of charge, and a staggering number of theme options and page settings – more than 1,000 overall!
Above just standard multilingual ability, The7 comes already translated into more than ten languages. For EU-based users, it also offers full GDPR compatibility.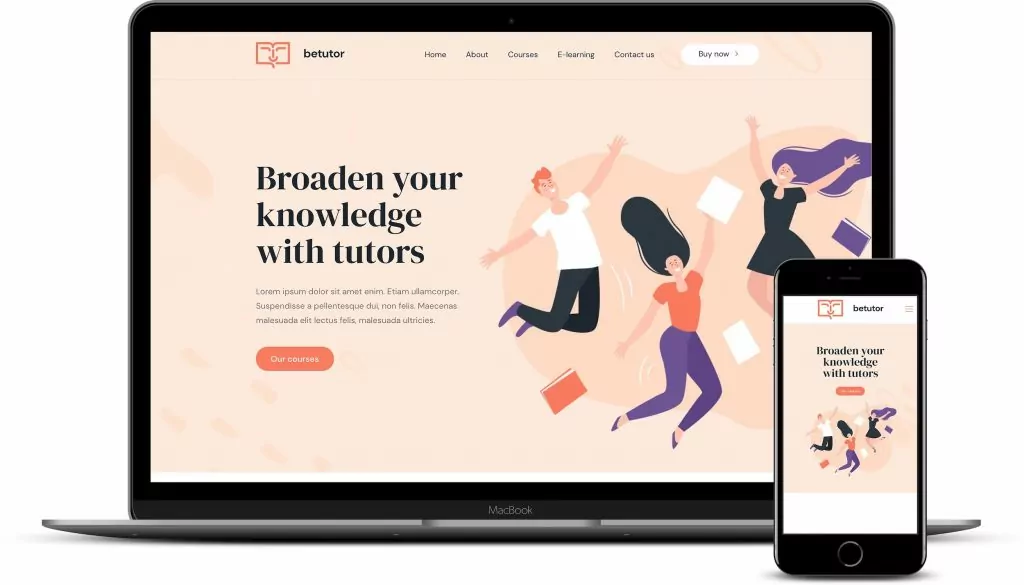 For years now, BeTheme has been the definition of the word multipurpose when it comes to WordPress themes. There's basically no type of website that you couldn't build with BeTheme. The fact that there are more than 500(!) pre-built website designs available might have something to do with that. The process of getting those demo sites installed is also very user-friendly and is done with a couple of clicks.
Due to its versatility, this theme is going to be particularly useful to you if you're a person working on multiple WordPress websites and need a theme you could use on all of them.
When it comes to BeTheme's multilingual qualities, it's fully translation-ready, supports RTL text, and even comes with its own built-in translator for website content.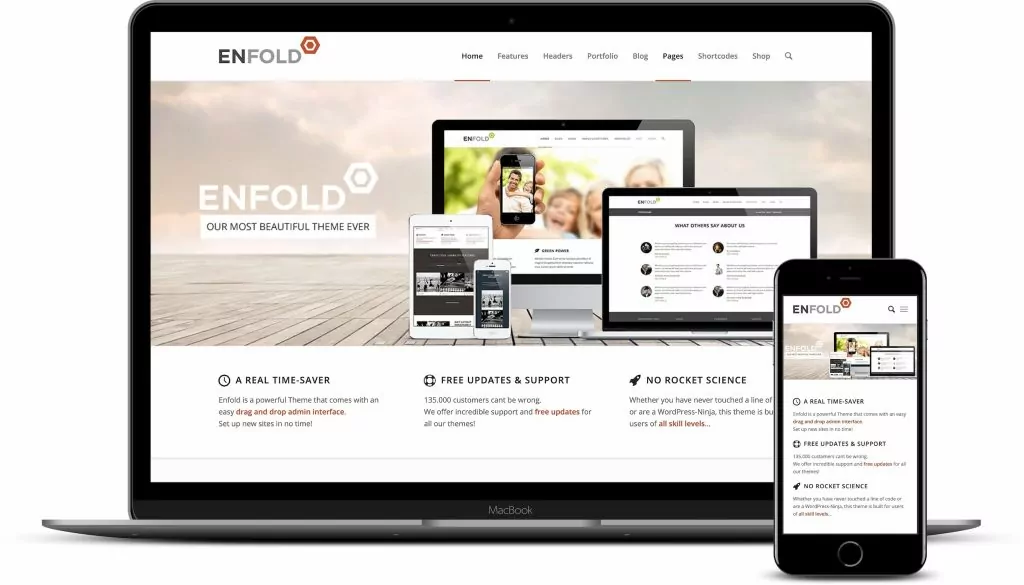 Enfold has secured its spot among the top-selling themes on ThemeForest a good couple of years ago. It's also one of the top-rated themes in the marketplace (~4.8/5 based on 9,000+ reviews).
There are a lot of reasons why users love Enfold this much. First, it offers truly multipurpose designs and demo content that can be easily integrated. Second, it's also updated very frequently, which helps you stay on top of new features and security improvements. Third, it's really feature-rich with countless options, settings, and drag-and-drop interfaces. Lastly, if you want to launch a WooCommerce store, it can do that too.
This also won't be a surprise, but Enfold is 100% ready for multilingual content.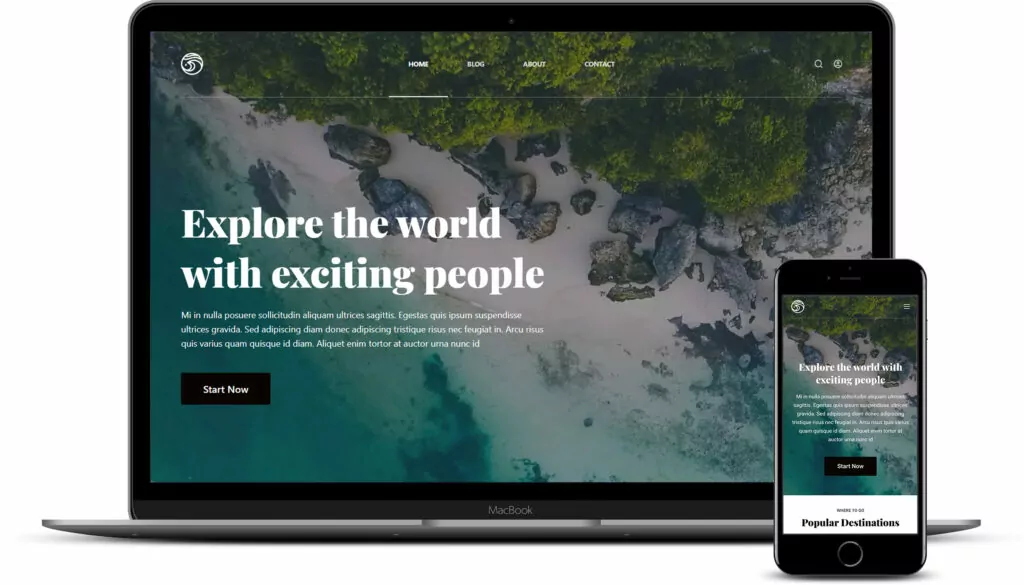 Blocksy is another great choice for a multilingual site since it's a highly customizable theme that comes translation-ready. Its main selling point is the highly intuitive visual customizer that shows the user the changes they make to any part of the website in real-time. The theme gives control over the layout, pagination, header & footer, sidebars, colors & backgrounds, and even typography.
Blocksy is built from scratch to be fully compatible with the Gutenberg editor (and the most popular page builders) and is based on thoughtfully written code, being extremely fast and open for changes and new features. As one of the fastest options out there, Blocksy is ranked at the top in most speed testing tools.
And best of all, Blocksy is ready to be translated into any language and doesn't contain hardcoded strings, making it a great option for a multilingual website.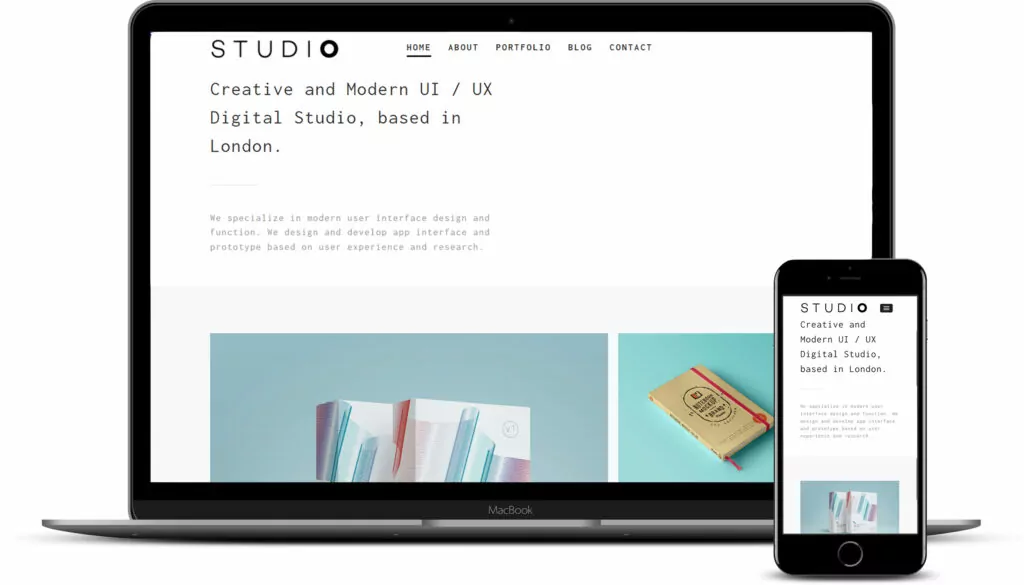 Developed by the Dessign team, Studio is one of their many beautiful and fully responsive WordPress themes. The Studio theme comes with a clean design and minimal layout, perfect for a modern-feeling highly-visual website, such as an agency portfolio or product presentation website.
The theme has a one-time fee that brings lifetime updates and support, unlimited website usage, and even XML demo content on request, but the company does also sell a bundle containing all of their WordPress themes, all with the same perks.
Dessign offers dozens of other responsive WordPress themes, including dedicated themes for Elementor, WooCoomerce, or the Gutenberg editor. All of them come with a 30 day money-back guarantee, which makes them an easy choice.
And last but not least, all themes are a breeze to set up and, of course, translate.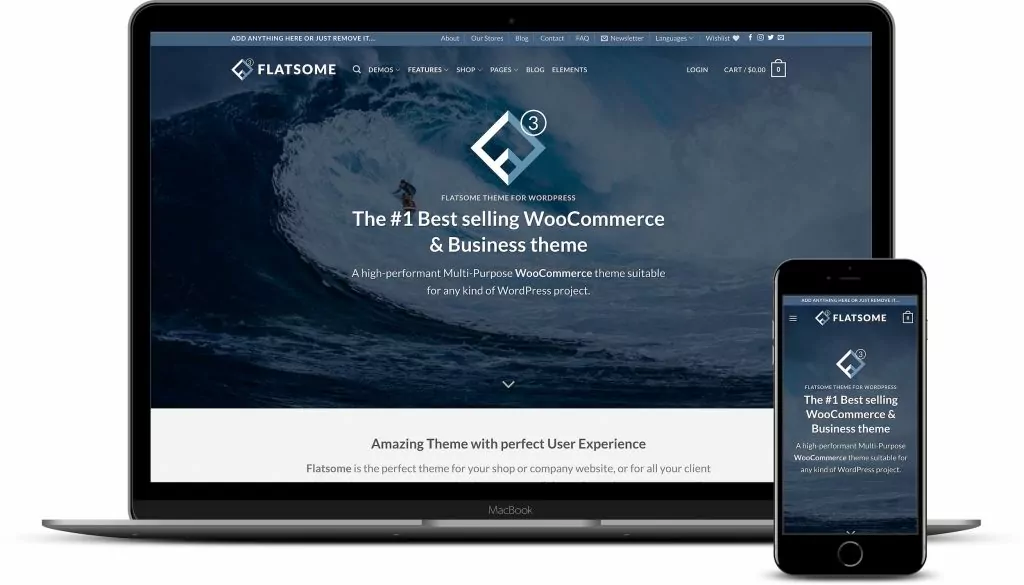 There's probably no better way to finish off a list of the best multilingual WordPress themes than with Flatsome. This is a very modern-looking theme that doesn't rely on flashy design elements too much. It, instead, lets your content shine and do most of the work.
This is a particularly attractive solution for users building a WooCommerce store. Flatsome offers some good-looking shop demos and full WooCommerce compatibility up to the latest version of the eCommerce platform.
Flatsome is also fully compatible with WordPress 5 and the new block editor. With all that, it manages to stay optimized and loads fast with great Google Page Speeds scores.
You'll be pleased to know that Flatsome comes already translated into 12+ languages and is optimized for multilingual content.
Ready to translate your theme?
I hope that you've found your ideal multilingual WordPress theme on this list. Still, the question you're probably asking is how to actually translate that theme once you have it?
There are a couple of ways to do that, as with most things. However, what we believe to be the easiest path is by using TranslatePress – you can install it for free from WordPress.org.
Compared to the other translation plugins out there, TranslatePress doesn't require themes to go through complex compatibility processes. It works out of the box with ANY WordPress theme.
All TranslatePress needs is for your theme to be translation-ready in the way we described at the beginning of this post.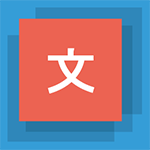 TranslatePress Multilingual
TranslatePress is the easiest way to translate your WordPress site. It's fast, won't slow down your website, works with ANY theme or plugin and it's SEO friendly.
Get the plugin
Then using the intuitive visual translation editor in TranslatePress, you can translate everything that you see, directly from the front-end. Besides translating actual text, you can easily translate things like images (with text), sliders, forms, popups & more. Also, if your content was created using a page builder, TranslatePress will enable you to translate it frictionless.
TranslatePress also lets you decide how you want to go about translating your site's content. You can either do things manually – translate everything line by line, or let one of our automatic translation integrations do the heavy lifting for you – either via Google Translate or DeepL.
To learn more on how to translate your WordPress website, read one of these guides:
Feel free to comment if you have any questions about these best multilingual WordPress themes, or how to get your current theme translated. We're happy to help.