Translating a website involves a lot of challenges. Not only do you have to translate the content of all your pages, but you also need to ensure that users can find the versions in their preferred languages. To do this, you'll need to put some work into multilingual Search Engine Optimization (SEO).
Fortunately, WordPress offers several SEO plugins that are multilingual-friendly. If you use TranslatePress on your site, you have four options that will work seamlessly alongside the plugin. Each one can help you make your content in all languages more discoverable.
Besides letting you translate all the important SEO elements on a page, TranslatePress will also extend the Sitemaps functionality added by the SEO plugins and automatically create a multilingual sitemap that includes all your translated content.
In this article, we'll introduce you to the top WordPress SEO plugins for multilingual sites that integrate seamlessly with TranslatePress, and show you how to use these tools together. Let's get to it!
What Are the Challenges of Multilingual SEO?
There are a lot of elements that tend to be overlooked during website translation. Many people focus only on translating content, and forget that there are a lot of other key SEO elements. That includes website metadata, such as:
Page titles
Meta descriptions
Tags
Image alt text
In theory, you could translate a website and overlook all of those elements. When visitors arrive on your site, they'll still have a great experience no matter what languages they're using.
The problem is that if you overlook SEO when you translate your website, you'll likely miss out on a lot of multilingual traffic. If you don't translate metadata, it will affect your multilingual content ranking, so users might only be able to find your website in search engines by using queries in its default language.
So if you add multiple languages to your website, you'll want to optimize all of that content, so each version of your site can be found and properly indexed by search engines. That way, you can increase overall traffic dramatically.
It's also worth noting that it can be easier to rank for keywords in other languages, depending on how much competition there is. The opposite can also be true, but overall, multilingual SEO should be a net positive for your website.
4 Best WordPress SEO Plugins for Multilingual Sites
There are a lot of WordPress SEO plugins for you to choose from, most of which work well with TranslatePress due to the way it handles metadata. However, out of all the options at your disposal, these four are our top suggestions.

Yoast SEO is the most popular option on the market. This plugin numbers over five million active installations, and due to its popularity, it integrates well with a lot of third-party tools.
One of the reasons Yoast SEO is so popular is its ease of use. You can activate the plugin and use its default settings for canonical URLs and XML sitemaps, and then focus on optimizing each page's metadata.
Yoast SEO provides you with a host of quick tips that you can implement to optimize each page for search engines by analyzing its content. Moreover, this tool enables you to preview how that content will look if you share it on social media, including options for Facebook and Twitter.
Some of Yoast SEO's more advanced features are limited to its premium version, such as automatic redirects and social media previews. However, the free version of Yoast SEO remains one of the most user-friendly options for WordPress SEO.
Make sure to check out our detailed guide on making Yoast SEO multilingual by using TranslatePress.

Rank Math is a WordPress SEO plugin with a very broad range of features. Using Rank Math, you can tackle most common SEO tasks such as keyword optimization, adding meta descriptions to posts, checking to see if your content is search-engine friendly, and more.
However, Rank Math really shines when it comes to 'secondary' features. For example, the plugin enables you to add schema markup to your pages, which usually requires an additional plugin. You can also use this solution to integrate your website with Google Search Console, and review keyword rankings right from your dashboard.
With Rank Math, you'll also get internal link suggestions for your content. Moreover, the plugin can monitor your website for 404 errors, and enable you to configure which user roles get access to SEO settings.
Despite its multitude of settings, configuring Rank Math is relatively simple due to its detailed setup wizard. The plugin also boasts of being relatively lightweight, and it uses a module system that enables you to choose which components you want to enable.
It's important to note that a lot of Rank Math's most attractive features are limited to its premium version. With the base Rank Math plugin, you'll get an experience similar to that offered by Yoast SEO.
It's also worth mentioning that TranslatePress integrates with Rank Math Sitemaps functionality to automatically create a multilingual sitemap of all your content.

All In One SEO is only second to Yoast SEO in terms of popularity. Just like Rank Math, the plugin offers an easy-to-use wizard that enables you to configure your website's primary SEO settings in a matter of minutes.
That ease of use also translates to each page's optimization options. All In One SEO provides you with a score (much like other similar plugins) that reflects how well optimized each page is from an SEO perspective.
Unlike other plugins, All In One SEO also gives your website an overall score. That score reflects an aggregate of all your pages and includes suggestions for how to improve website performance and security. Both are key elements to better SEO, which makes this particular plugin one of the most well-rounded options on this list.
Among other features, All In One SEO enables you to add schema markup to your pages. It can also automatically generate page titles, optimize your metadata for social media, and more.
As with Rank Math, this plugin offers a wealth of advanced features that are limited to its premium version. However, the free version is an outstanding option if you're looking for a user-friendly tool.

SEOPress is a comprehensive WordPress SEO plugin that shares a lot of functionality with the other options we've talked about so far. With SEOPress, you can specify titles and meta descriptions for your posts and pages, as well as change how your content appears on social media sites.
Moreover, SEOPress provides you with suggestions on how to optimize your pages' content for search engines. If you're not sure what keywords to use for your posts, SEOPress can analyze your content and provide you with options.
Where SEOPress really shines, though, is when it comes to its sitemaps functionality. SEOPress enables you to build custom XML and HTML sitemaps, as well as image maps. If you use the premium version, you also get access to XML sitemaps for products, since the plugin is compatible with WooCommerce.
How to Integrate SEO Plugins With TranslatePress
Out of the box, you can use TranslatePress to translate most of your website's strings into other languages. However, if you want to translate metadata that's key to SEO, you'll need to install the SEO Pack addon as well.
With this tool, you'll be able to translate the metadata that you add to your posts and pages using any of the above WordPress SEO plugins for multilingual sites. Moreover, it should also work with most other SEO plugins, due to the way it interacts with your site's elements.
Translating metadata on your website is simple. To get started, log into your dashboard and select the Translate Site button in the admin menu at the top of the screen: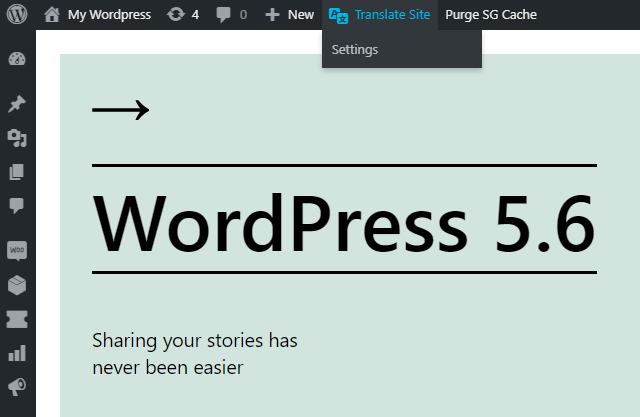 Clicking on that button will open the TranslatePress editor, alongside your home page. From there, you can navigate to other pages as normal. Once a page loads, you can click on any string to manually translate it: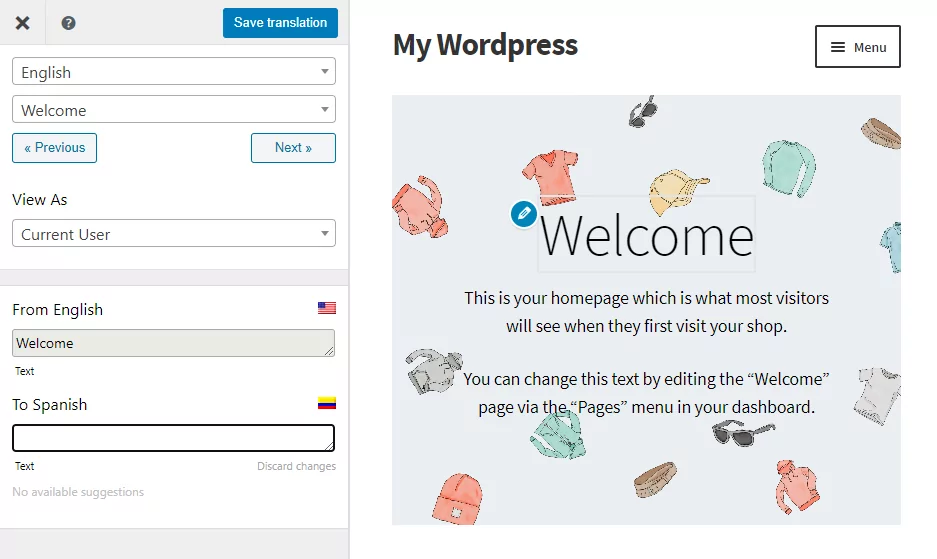 Since you can't select metadata manually, you'll need to use the menu to the left. Click on the drop-down menu under your site's primary language. There you'll see a list of all the strings you can interact with on that page: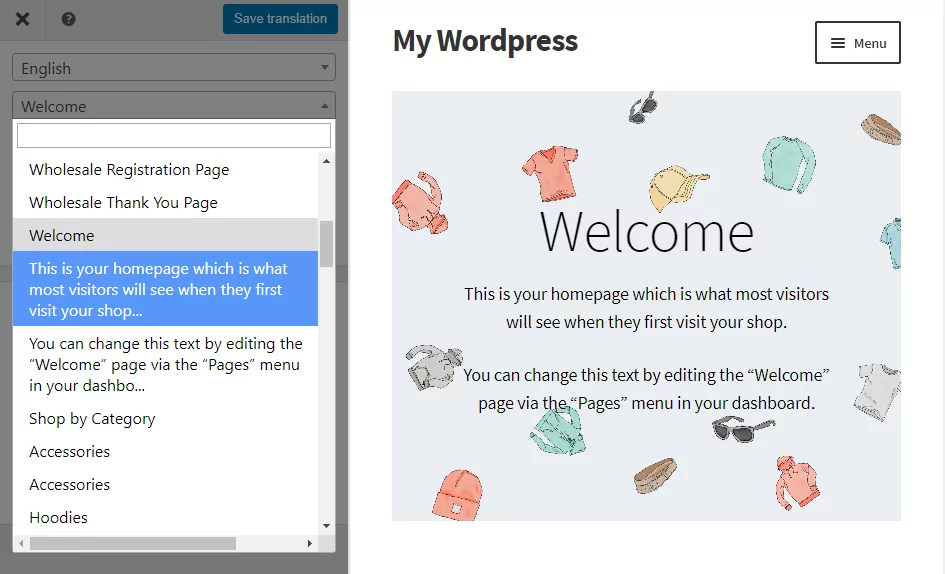 If the page you're translating has metadata, you'll see a subsection at the top of the list that says Meta Information. This will feature a list including your page title, meta description, and even Open Graph information if it's available:

You can select any of those elements and translate them, just as you would any other part of your site: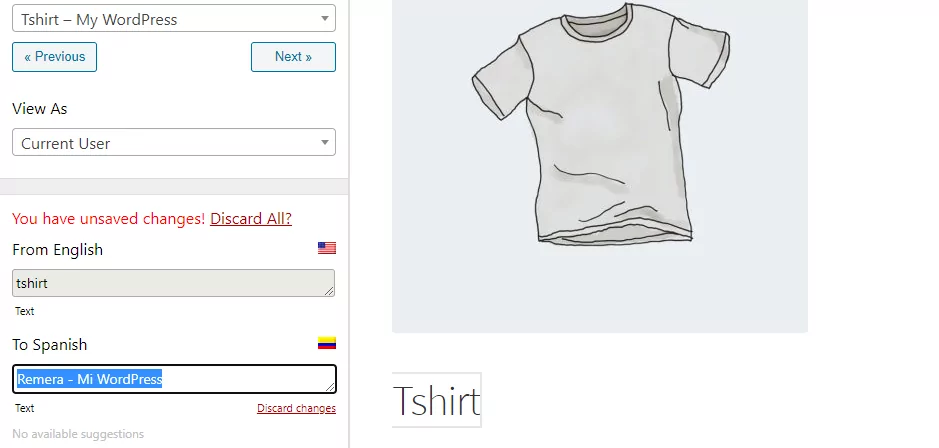 Although translations won't appear directly on the front end, TranslatePress will save them. When users switch between languages, WordPress will also load the translated metadata, which you'll be able to see if you peek into the source code.
If you use TranslatePress alongside any of these popular SEO plugins, the plugin will extend the default sitemap functionality of the SEO plugin and automatically create a multilingual sitemap for your website. That means your sitemap will include both your site's 'original' URLs, as well as the addresses of their translated versions: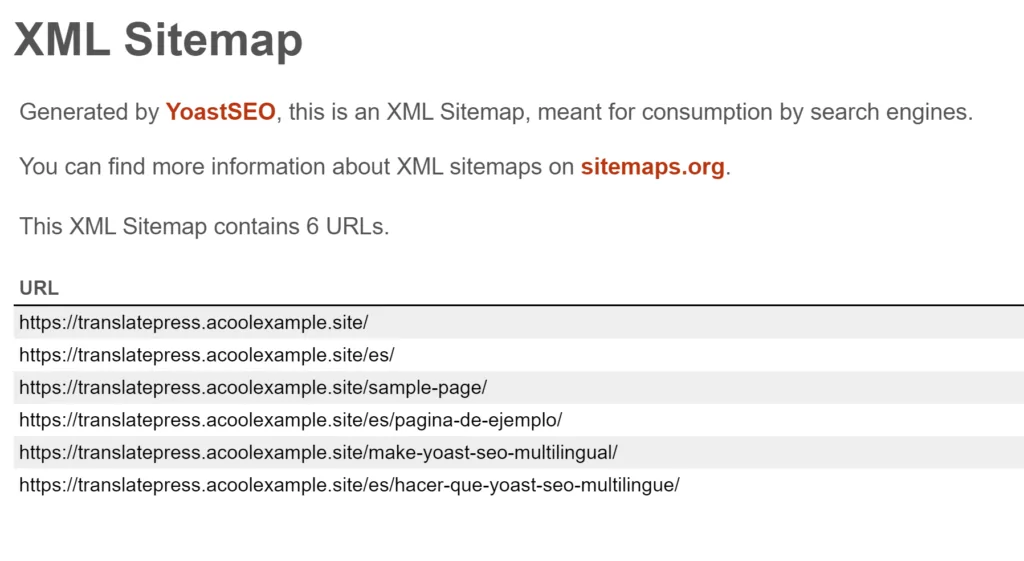 If you're not a fan of manual translation, TranslatePress can also translate your website's metadata automatically using Google Translate or DeepL. If you enable the SEO Pack addon, the plugin will also take care of your site's metadata.
Conclusion
Translating a WordPress website involves a lot more work than you might imagine. Using an intuitive multilingual plugin, such as TranslatePress, can simplify a lot of that process and make sure your translated content ranks well.
TranslatePress makes sure you don't miss translating critical elements, such as SEO metadata. It also automatically adds the proper hreflang tags and creates a multilingual sitemap for all your content. All of these are essential for increasing multilingual traffic.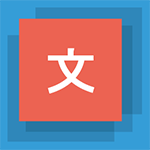 TranslatePress Multilingual
TranslatePress is the easiest way to translate your WordPress site. It's fast, won't slow down your website, works with ANY theme or plugin and it's SEO friendly.
Get the plugin
If you're looking for the best WordPress SEO plugins for multilingual sites, here are our top four suggestions:
Do you have any questions about which WordPress SEO plugin to use for your multilingual site? Let's talk about them in the comments section below!
If you found this post helpful, please check out our YouTube channel, where we constantly upload short & easy-to-follow video tutorials. You can also follow us on Facebook and Twitter to be the first to know each time we post.