Trying to decide between Yandex Translate vs Google Translate for your automated website translation? We're here to help!
In this article we've taken a close look at five aspects of these two translation tools to find their strengths and weaknesses and then try to reach a final verdict.
Here are the aspects we're going to cover below:
Supported languages

Translation accuracy

Interface and translation options

Integrations for website translation

Pricing
Stick around to find out which translation engine is best for your particular needs.
Don't have time to read the whole article? Skip ahead to the final verdict for a comparison summary + our thoughts on the best translation service.
Yandex Translate vs Google Translate Full Comparison
Supported Languages
The first thing you'll want to consider when looking at an automated translation service is whether or not it supports the languages you want to translate your site into.
Google Translate offers an impressive range of over 130 languages, including a variety of European, African, Asian, and Indian languages. In other words, the language you want to translate content into is probably supported by Google. To be sure, you can check out the full list of languages supported by Google Translate.
Yandex has a pretty similar range of languages, with almost 100 languages listed on the Yandex supported languages page. These include a wide range of European languages, including some less commonly spoken languages like Scots Gaelic. Yandex also supports translation for a variety of Asian, African, and Indian languages.
The winner: All in all, when it comes to the number of languages supported, Yandex and Google Translate are on fairly similar ground. They both have about 100 supported languages, with a good mix of languages from different regions of the world. However, Google comes out slightly ahead in this arena with roughly 30 more languages.
Translation Accuracy
Once you know the service you're considering supports the language(s) you want to translate content into, the next thing to consider is how accurate the translations are.
This is somewhat harder to determine than supported languages because the accuracy of translation tools often varies depending on the languages you're working with. You'll often also find that the accuracy varies based on how complex a document is; a program that easily translates a single word or a short sentence might have trouble with longer, more complicated phrases. However, it's still possible to get a rough idea of translation accuracy by looking at reviews from users speaking a variety of languages.
In the case of Google Translate, there are also studies and surveys we can turn to. A 2019 study found that 82.5% of phrases were translated accurately. That number varies dramatically from one language to the next, though: 94% of Spanish translations were accurate, while only 55% of Armenian translations were accurate. This study focused on ER discharge phrases, so the accuracy might increase if your content uses simple language and phrases, but it clearly illustrates a discrepancy between various languages.
Unfortunately, there are no academic studies about Yandex, and the reviews are highly varied depending on the language you're looking for. Yandex reviews on G2 generally agree that translating between English and Russian or English and Turkish is very accurate, but the results aren't as good with languages like Chinese and Korean. This makes sense because Yandex is a Russian company, so you would assume they know their own language best.
The winner: The winner of this category depends on the pairs of language(s) you want to translate. If you want to translate English into Russian, Turkish, or other Eastern European languages, your best bet is Yandex. For most other languages, though, you'll want to stick with Google Translate.
Interface and Translation Options
Now that we've established the supported languages and overall accuracy of both Google Translate and Yandex, it's time to take a look at how each program actually works.
Google Translate
Let's start with how Google Translate works in your browser (we'll look at the app in the next section of this article). The main way to access this tool is by going to the Google Translate page and choosing your source language and the language you want to translate text into. Then all you need to do is start typing and Google Translate will automatically translate the text as you type, with only a few seconds delay. You can also copy + paste text directly into the box.

You'll notice that there are a few other translation options here as well:
Voice translation. You can click on the microphone in the original language box, speak into a microphone, and have Google translate as you talk. Again, there is a mild delay on this, but it's pretty close to real-time translation.
Documents. The "Documents" option listed in the menu above the translation box lets you upload PDFs, DOCs, and certain other documents for automated translation.
Websites. Clicking on the "Websites" menu option opens an area where you can enter the URL of any website to have it translated on the spot. This translation will only apply to your current viewing of that website.
These options make it possible to translate many different types of speech and text, including full websites. They're also all extremely simple to use.
Google Translate also offers an app for iOS and Android. For Android users this is bundled right into your collection of Google apps, so you don't even have to download it. All you need to do is open the program, start typing or speaking into it, and watch it translate your text. You won't be able to upload files or translate websites with this version of Google Translate though.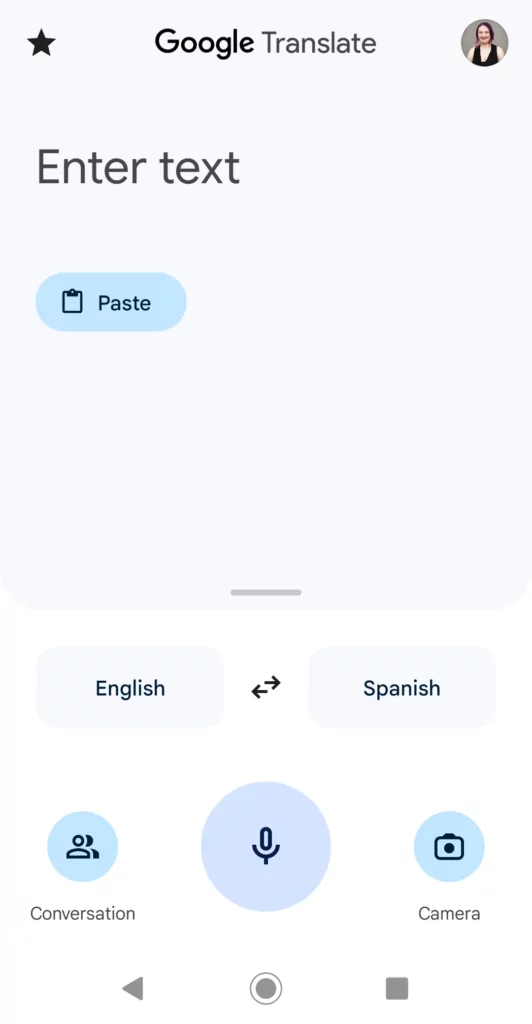 The most notable thing about the Google Translate app is the "Camera" function. This lets you point your camera at any text and translate it in real time.
Yandex
So, how does the Yandex interface compare?
Well, the Yandex browser translation area is pretty similar. You type your original text into the box on the left and Yandex translates as you type. The translation is even faster than it is with Google Translate, and you can also enable voice translation by clicking on the microphone. Plus, if you head to the "Documents" area, you can upload PDFs, DOCs, and some other document types for translation.

Yandex also offers a couple of other translation options like "Sites", where you can enter a URL and have it automatically translated for the duration of your visit. The most notable of these is "Images", which lets you upload PNG, JPG, and GIF files for translation. This last one is particularly nice since there's no equivalent in the desktop version of Google Translate.
Yandex Translate also offers easy-to-use apps for iOS and Android. The Android app takes only a minute or two to install and lets you type or speak your text directly into the app for translation. You can also type in the URL of a website and Yandex will translate it for you.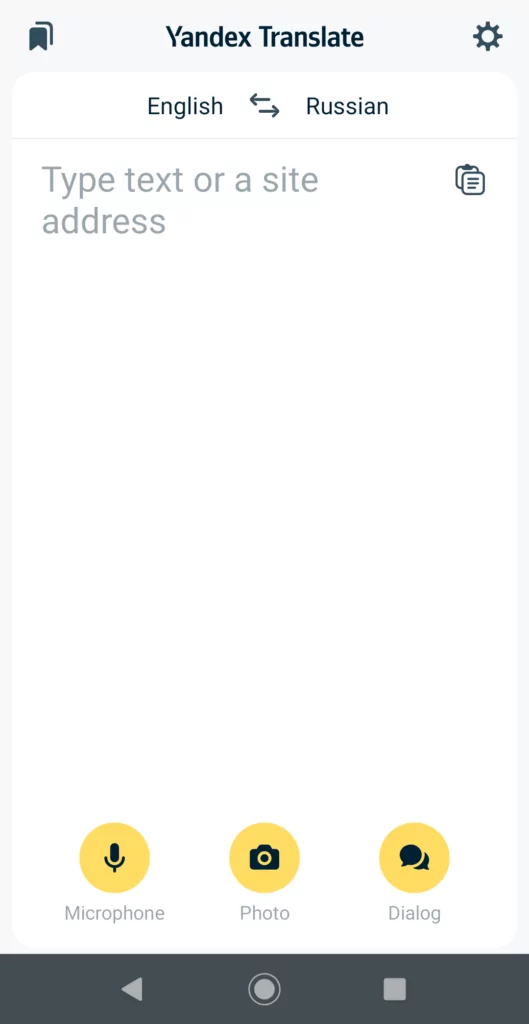 The Yandex Translate app does also have a "Photo" function that allows you to translate anything you can point your phone camera at in real time.
The winner: All in all, the two interfaces are quite similar. If you can use one, you can use the other. However, Yandex does win this category thanks to the inclusion of the "Images" feature and the slightly faster translation speed.
Integrations for Website Translation
Now that we've established the basics of each translation program, it's time to ask the big question: how can you use Google Translate or Yandex to translate your website?
Well, Google Translate offers two options for website translation:
Translation API. If you have a WordPress site, you can add the translation API to your site easily with a plugin like TranslatePress and use it to automatically translate your website, app, or other online tools.
AutoML Translation. This AI-powered system lets you create translation models to ensure more accurate translations for your site. This option is still in beta and is best suited to large companies or companies in industries that use highly technical language.
Meanwhile, Yandex offers one API solution for all. However, integrating it with your website might be a little more complicated since most translation plugins do not offer support for it. So if your site is based on WordPress you'll need to do some extensive research to find a viable solution.
The winner: This is one place where Google Translate is the clear winner thanks to the main API being compatible with most website translation tools, including plugins like TranslatePress. The AutoML Translation system is also a nice option for businesses with more unique translation needs.
Pricing
Google Translate charges based on the number of characters sent to the API for translation each month. The first 500,000 characters/month are free. Then, once you go over that limit you'll be charged $20 for every million characters translated. When you hit one billion translated characters in a single month you'll have to switch to a custom payment plan.
Yandex Translate also charges based on the number of characters sent to the API for translation each month. However, there is no free tier. Instead, you start at $3.93 per million character requests, which is significantly cheaper than Google Translate in the long run. There's also a handy Yandex calculator that you can use to calculate how much you'll spend on translation based on the number of character requests you expect to get/typically get in a month.
If you're not sure how many characters you have on your site, you can use one of these web page word counter websites to figure out your approximate automatic translation costs.
The winner: The winner of this category depends on your site's multilingual content volume. If you're running a niche site that will probably never require more than 500,000 characters to be translated in a month, Google Translate is free, making it the clear winner. However, once you get past 500,001 translation requests, Yandex becomes way more affordable, charging only $3.93 per million characters instead of $20.
Yandex vs Google Translate FAQ
Now that we know the main pros and cons of each service and the winner for each important category we've covered, we wanted to turn our heads to your specific questions too. Below, we tried to answer some of the most searched questions when it comes to Yandex Translate vs Google Translate.
Which is better, Yandex vs Google Translate?
For most languages, Google Translate is more effective. However, Yandex is better for translations into Eastern European languages.
Can I use Google Translate or Yandex to translate my website?
Both Google Translate and Yandex offer APIs for website translation. However, the Google Translate API is superior because it's compatible with most translation tools, such as TranslatePress, which makes it a breeze to add Google translate to your website and have it translated in no time.
What's cheaper, Yandex Translate or Google Translate?
Google Translate is more affordable for most users, as you can have up to 500,000 translation requests per month sent for free. Large sites can save more with Yandex, though, since one million character translation requests will cost $3.93 on Yandex instead of the $20 charged by Google Translate (once you go over the free limit).
Yandex Translate vs Google Translate: The Verdict
So, what is the best program for your translation needs?
To figure this out, let's start with a quick summary of the winner in each category so far:
Supported languages: Google Translate
Accuracy: Google Translate for overall accuracy; Yandex for accuracy when translating Eastern European languages
Interface/translation options: Yandex
Apps and integrations: Yandex does offer a better app experience, but if you're looking for website translation, Google Translate is the clear winner since it is definitely compatible with more translation tools
Pricing: Google Translate is free for smaller sites that receive up to 500,000 character translation requests per month. However, Yandex is 5x cheaper than Google Translate when it comes to bigger sites that require translation for more than 500,000 characters per month.
All in all, the best program for you really depends on your personal needs. If you're running a high-traffic site and you mainly need to translate your site into Eastern European languages, Yandex is a safe bet. But if you want to translate into languages like Korean or even less popular languages, or your site is on the smaller side and can stay within the free tier, Google Translate is better.
However, the most important aspect lies in accessibility, in our opinion. And when it comes to this, Google Translate is the absolute winner since it easily integrates with most WordPress translation plugins.
Automatically Translate Your Website Today
If you're using TranslatePress as your chosen translation plugin, you can use Google Translate to automatically translate your website for free since the service is available in the free version of the plugin and it also offers the free tier. All you have to do is install TranslatePress on your site, add the language(s) you want to translate it into, generate a Google Translate API key, and then let the plugin do its magic.
Now, every single page will be automatically translated upon the first visit, and those translations will be stored in your own database. This means that your site will only make a request to the translation engine once for each page, ensuring you don't get charged multiple times for the same translation and also don't sacrifice page load speed either.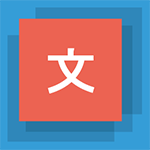 TranslatePress Multilingual
The easiest way to add Google Translate to your WordPress website
Get the plugin
But finally, if you want to see how Google Translate compares to other translation engines as well, getting a bigger picture, you can check out our guide on the best alternatives for Google Translate here.
Do you still have questions on how Yandex compares to Google Translate? Let us know in the comments section below!
If you found this post helpful, please check out our YouTube channel, where we constantly upload short & easy-to-follow video tutorials. You can also follow us on Facebook and Twitter to be the first to know each time we post.