Features and Screenshots
An interface you already know and love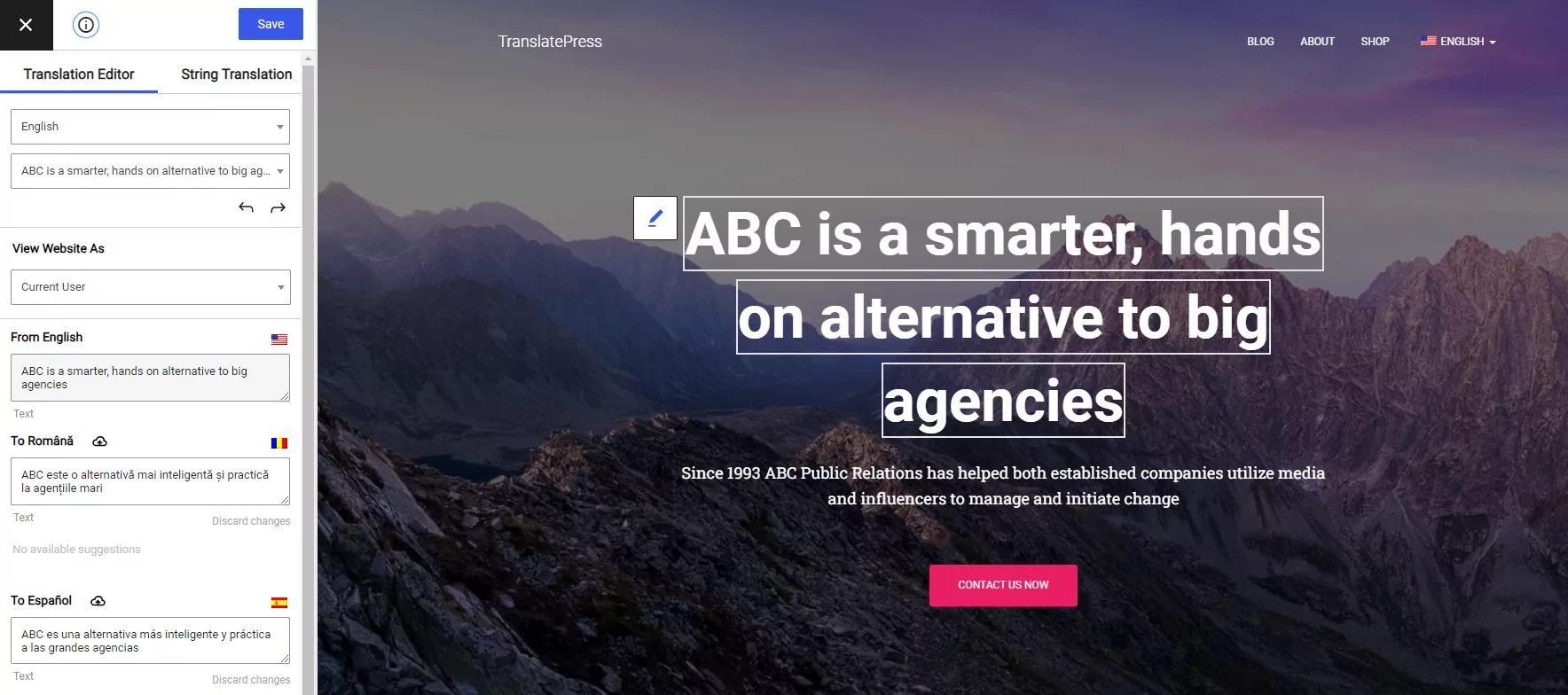 Translation Features
Find out why TranslatePress is the best translation plugin for WordPress
Features
Developer
Business
Personal
Free
Translate the entire page Translate what you see. The interface allows you to translate the entire page at once, including output from shortcodes, forms and page builders.
_e("Hello $%s"); Support for dynamic strings (gettext) added by WordPress, plugins and themes.
Translation Blocks Allows you to translate larger blocks of html with a single translation, by joining multiple translation strings into a translation block.
Image Translation Translate images directly from the translation interface in when you need to show different images for each language of your website.
Automatic Translation Integrated with Google Translate and DeepL, you can quickly get your content automatically translated and only adjust what's not perfect.
Customizable Language Switcher Extended language switcher includes a floating dropdown that follows the user on every page, a shortcode and menu items you can add to any WordPress menu.
WooCommerce Support Works out of the box with WooCommerce, custom post types, complex themes and site-builders.
Browse As View your site like the current user (logged in) or like a logged out user. This makes it easy to translate all the content of your website, even dynamic pages like a custom logged in page.
Support that gets things solved! Never worry about getting stuck with your project.
Time and time again our customers tell us that they love our plugins, but what they never expected was the kind of support that we offer.
This isn't by chance. We push ourselves to give 100% on every support request we receive.