Searching for a DeepL translator review to decide if this is the best translation tool for your business?
If you value translation accuracy, DeepL is one of the best machine translation services that you'll find, even beating out other popular services like Google Translate.
The main downsides are that it has very limited coverage outside of European languages and it can also be a little more expensive than other services depending on your needs.
I'm getting ahead of myself, though, because the purpose of our DeepL review is to help you understand where those conclusions come from so that you can choose the right translation service for your personal needs or for translating your website.
To help you do that, we're going to cover the following information:
The three ways DeepL lets you translate content
DeepL translation accuracy
Supported languages
Pricing
DeepL vs Google Translate
How to use DeepL to translate WordPress
There's a lot to cover so let's dig in!
DeepL Review of Translation Options: What Options Do You Have for Translating Content?
DeepL offers three main interfaces/methods for translating content:
Web interface
Desktop and mobile apps
API
Let's go through them…
DeepL Web Interface
The DeepL web interface is the simplest way to start translating content with DeepL.
You can paste in text to translate it directly or you can upload a file (.pdf, .docx, or .pptx):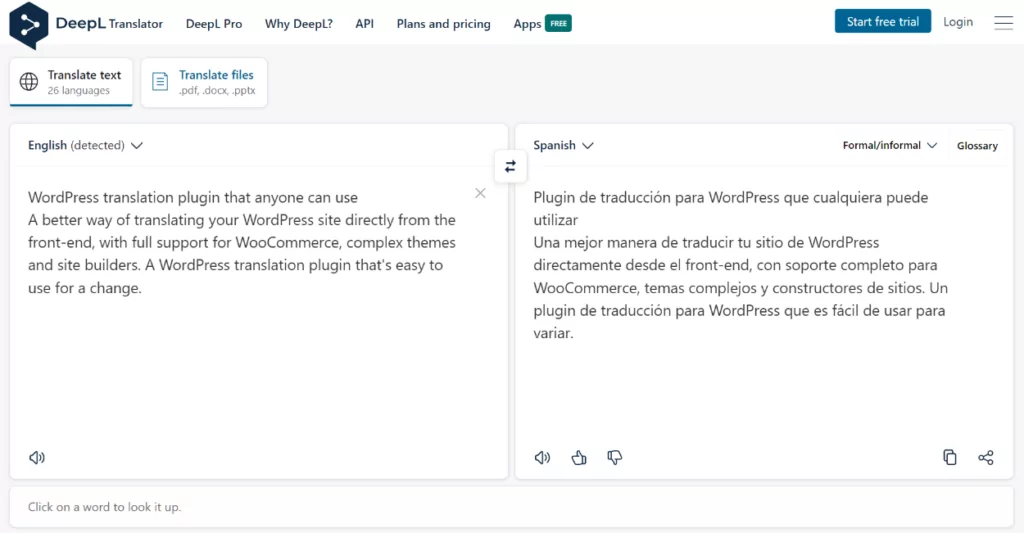 You'll then see the complete translation on the right. If you click on a specific word in the translation, you can also see alternatives for just that word.
Overall, if you only need to infrequently translate text or documents, the web interface is all that you need.
DeepL Desktop and Mobile Apps
For more serious translation, you can use DeepL's apps for mobile and desktop.
For desktop, DeepL supports both Windows and macOS.
For mobile, DeepL supports both iOS and Android.
There are a few main advantages of using the app over the web interface:
Shortcuts – you can use a keyboard shortcut to quickly translate text from any website or app. For example, let's say you're browsing a website and you want to translate something. All you do is highlight the text and hit the keyboard shortcut and the translation will appear in the app.
Instant insert – you can immediately paste back a translation into the app you copied it from. When combined with shortcuts, this essentially lets you instantly translate text and then paste it back in.
Faster alternative words – it supports alternative words just like the web version, but I found that it worked a bit faster in the desktop version.
Faster document translation – self-explanatory.
Saved translations – you can save your translations and come back to them in the future.
Automatic text capture – you can enable a feature to automatically capture text on screen and translate it into one or more languages.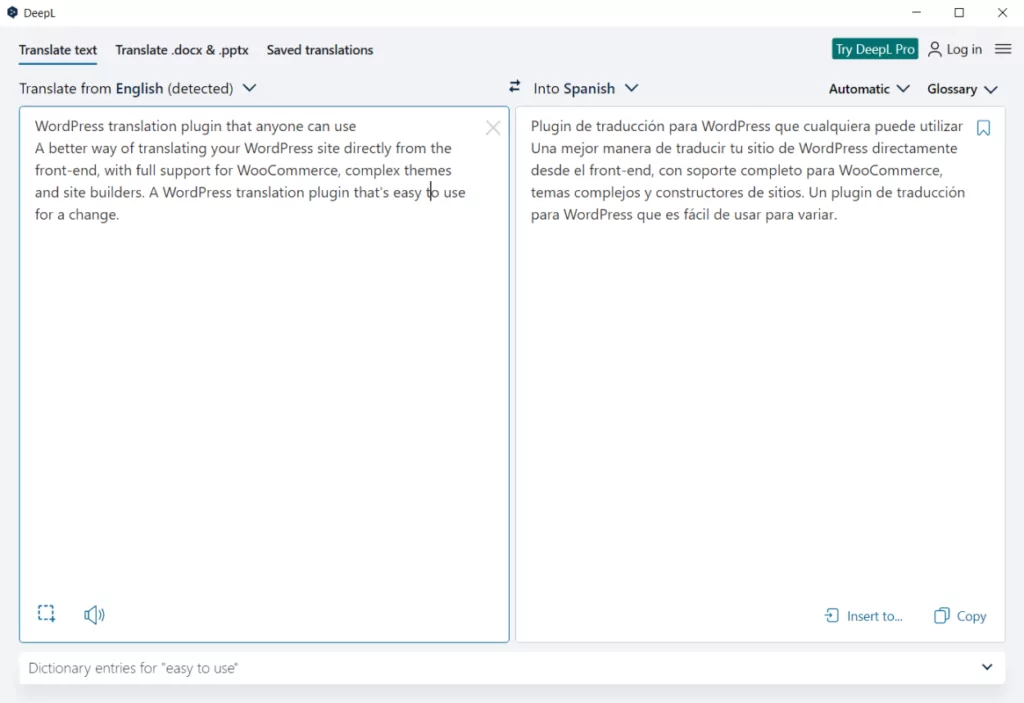 It's not a massive difference vs the web app. But everything is just a bit more convenient and you also get some unique features like keyboard shortcuts.
If translation is part of your everyday workflow, you'll definitely want to use the desktop apps.
The same principle holds true for the DeepL mobile apps, though the advantages are a bit different.
One big advantage of the mobile app is that you get real-time camera translations. You can use your camera to highlight some text and see the translations right away. Here's a promo shot that showcases this feature: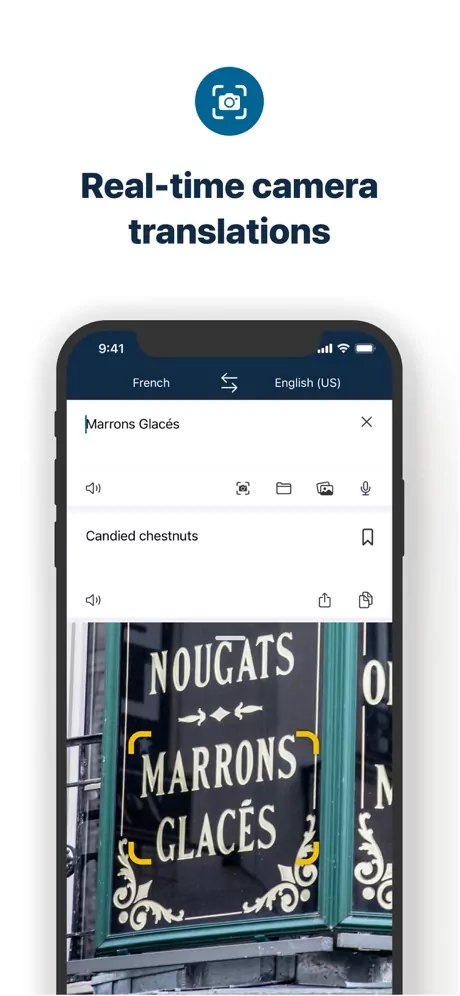 The mobile apps also support instant speech translation.
DeepL API
The DeepL API gives you a programmatic way to translate content. Typically, you would use this to translate your own website or app's content to create a multilingual experience for visitors.
While "programmatic translation" sounds complicated, it doesn't have to be.
If you use a tool that integrates with the DeepL API, you can benefit from it without needing any special technical knowledge.
For example, if you have a WordPress website, the TranslatePress plugin lets you easily use the DeepL API to translate your content and create a multilingual WordPress website. Most importantly, you do not need any technical knowledge to accomplish this.
If you are a developer, however, you can also build your own custom implementations by following the DeepL API documentation. For example, you could build automatic translation into your customer support system.
DeepL Translation Accuracy Review
Translation accuracy is tough for me to personally assess because DeepL doesn't support the other language that I speak some of (Vietnamese – more on that next).
However, I can do three things to help you gauge DeepL's translation accuracy:
Summarize the general assessment from most people who use DeepL.
Share some data directly from DeepL. While DeepL obviously has a vested interest in the result, it does seem to match the general sentiment from independent users.
Share some third-party data.
In general, DeepL has a very good reputation for translation accuracy, especially when it comes to understanding context and creating more natural, human-sounding translations. You'll see this sentiment almost universally expressed when talking about DeepL translation accuracy.
This matches with data from a study that DeepL commissioned. DeepL shared finished translations from four services with a group of professional translation experts. Those services were:
DeepL
Google Translate
Amazon Translate
Microsoft Translate
In situations where the tools generated different translations and the professional translators rated one higher than the others, the highest-rated translation was far more likely to come from DeepL: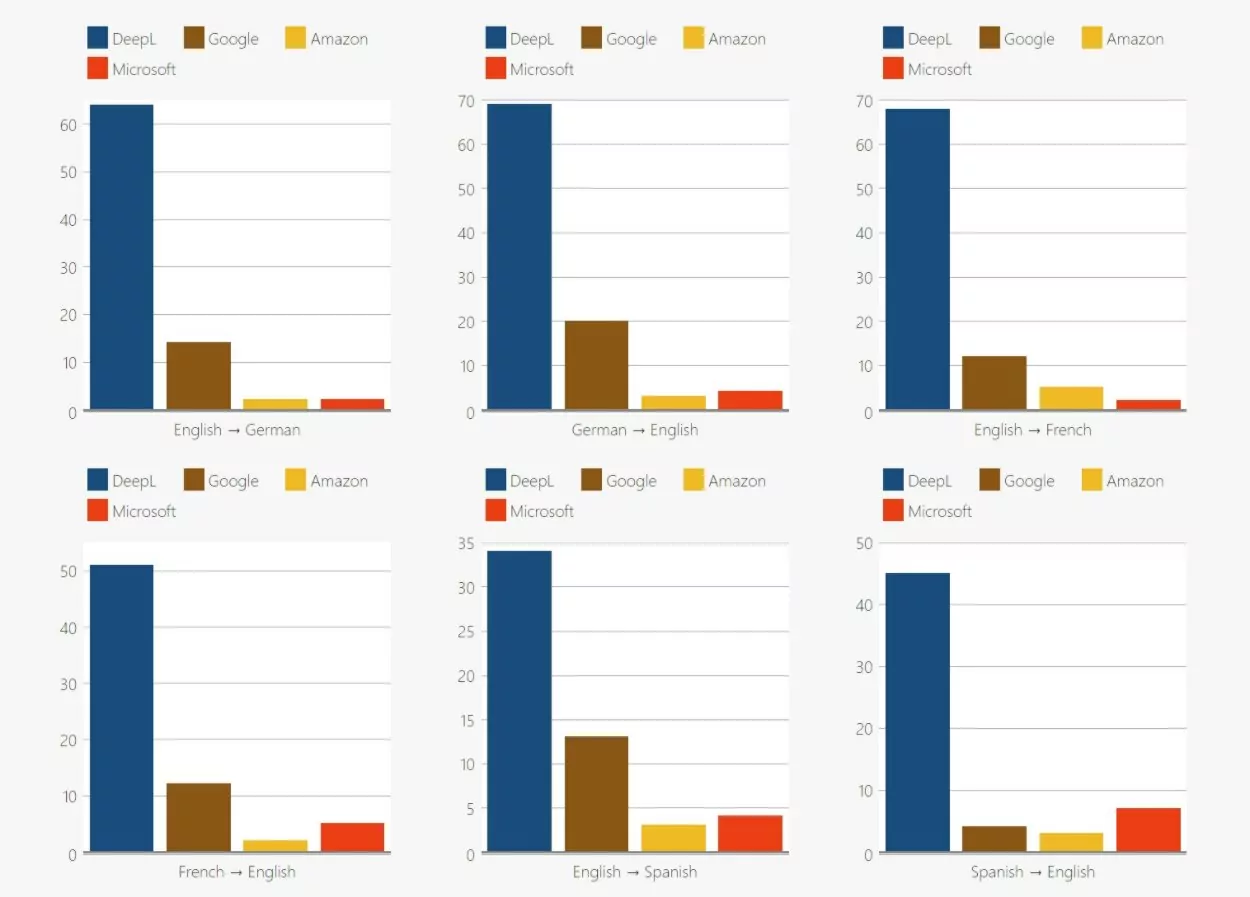 This data is a little tough to understand because it doesn't represent all translations. There were certainly a number of translations that were equally good between all services. This data only says that for translations in which one translation was better than another, the winning service was DeepL most often.
Finally, Gigazine, a Japanese blog, ran its own tests on DeepL's Japanese translations and also found DeepL to be more accurate than other services. The test results are in Japanese, but you can translate them using DeepL!
How Is DeepL Able to Achieve Such Accuracy?
Ok, so how are DeepL's translations better than services from much larger companies like Google, Microsoft, and Amazon?
The answer mainly has to do with where DeepL's translation training comes from.
DeepL's translation learning is primarily based on its Linguee service, which is a huge database of human-translated sentences and text snippets. The unique thing about this translation pool is that it includes a lot of idioms and natural speech, which is why DeepL's translations generally feel more human.
DeepL actually started as part of Linguee before spinning off into a separate product.
Google Translate, on the other hand, used the Europarl Corpus as its original training tool. This is a database of officially translated documents that all came from European parliament meetings, which might explain why its translations don't do quite as well at sounding naturally human.
Of course, Google Translate has had tons more training over the years, so this is a large oversimplification and it's not like Google Translate only learned on parliament proceedings.
The basic idea, though, is that DeepL was able to draw on a unique pool of naturally translated text, which has helped it achieve such good accuracy.
DeepL Supported Translation Languages
Compared to other automatic translation services such as Google Translate, DeepL has a fairly short list of supported languages.
DeepL focuses mostly on European languages, though it has expanded to also offer Chinese, Japanese, and Korean.
If you exclusively plan to use European-origin language pairs, you should have no problems. If you need languages from other places in the world, you might run into issues.
Here are all of the languages that DeepL currently supports:
Bulgarian
Chinese – both simplified and traditional as the source language, but only simplified as the destination language
Czech
Danish
Dutch
English
Estonian
Finnish
French
German
Greek
Hungarian
Indonesian
Italian
Japanese
Korean
Latvian
Lithuanian
Norwegian – bokmål only
Polish
Portuguese
Romanian
Russian
Slovak
Slovenian
Spanish
Swedish
Turkish
Ukrainian
However, there are still some popular languages that are missing, most notably Arabic and Hindi. DeepL is also missing a lot of smaller-but-still-popular languages in Asia, such as Bahasa Indonesian, Vietnamese, and Thai.
DeepL Pricing
DeepL offers two types of pricing plans:
For individuals and teams – as the name suggests, this is for individuals and teams who want to use the desktop or mobile apps to translate text and documents.
For developers – this is for webmasters and developers who want to use the translation API to automatically translate websites or apps. While the name suggests you need some technical access to use this plan, you don't as long as you have the right tool to help you.
For example, if your business needs to translate a lot of documents, you would use the plans for individuals and teams.
On the other hand, if you want to use DeepL to automatically translate your WordPress website, you would need the DeepL API plan (which is labeled "for developers", even though you don't necessarily need to be a developer to use it).
DeepL Pricing Plans for Individuals and Teams
To start, there's a free plan that lets you translate via both the web and app interfaces.
However, the free plan has some limits:
Limits on translation characters and volume;
5 MB file size limit vs 10 MB on the paid plans;
No option to switch between formal and informal tones;
Only 10 custom glossary entries;
No CAT tool integrations.
To raise those limits, there are three paid plans. You can either pay monthly (prices below) or pay annually for a 16% discount: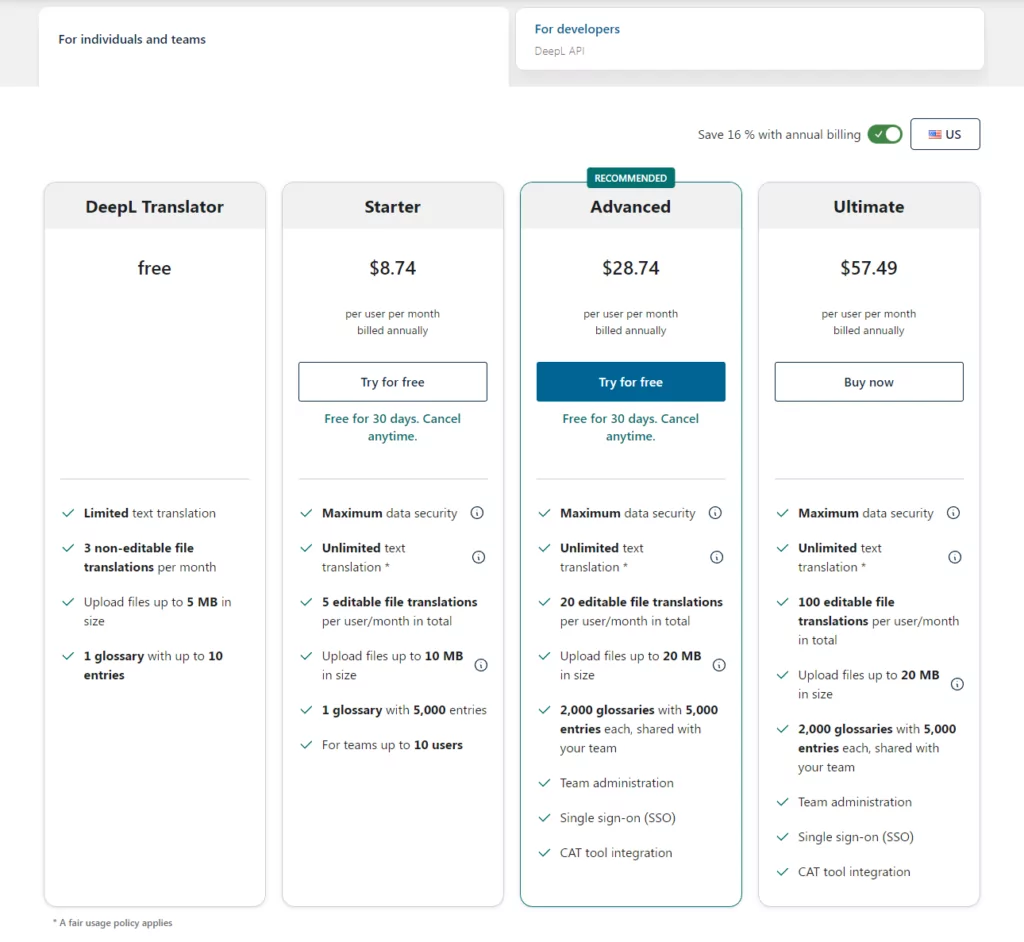 Keep in mind that those prices are per user. So if your team has five members, the entry-level plan would cost you $43.7 if you paid monthly ($8.74 * 5).
DeepL API Pricing Plans (for Webmasters and Developers)
If you need to access the DeepL API to translate your app or website, there's a forever free plan and then a single pay-as-you-go premium plan.
The DeepL API free plan lets you translate up to 500,000 characters per month. That's equal to around 100,000 words, though it depends on your exact content.
If you need to exceed those limits, you'll pay a flat $5.49 per month plus $25 per one million characters that you translate.
Here's the total monthly cost to translate a certain number of characters per month:
One million characters – $30.49
Two million characters – $55.49
Five million characters – $130.49
…you get the idea.
This is a bit more expensive than most other translation services. For example, here are the rates per one million characters for other popular tools:
Google Translate – $20
Microsoft Translate – $10
Amazon Translate – $15
However, DeepL also performed better than all of those services when it comes to translation quality.
Basically, the question you need to ask yourself is this:
Am I willing to pay a bit more for higher-quality translations?
You'll also want to think about your translation volumes. If you're only translating two million characters per month, the pricing difference might not be a big deal because it's only ~$15-$30.
But if you're translating two hundred million characters per month, you'd be talking about a ~$1,500-$3,000 difference, which is a different ballgame.
Is DeepL Better Than Google Translate? DeepL vs Google Translate (and Others)
I already touched on some of the differences between DeepL vs Google Translate and other translation services above, but let's go into a little more depth here.
First off, DeepL supports fewer languages than Google Translate and most other services. However, this won't be an issue if you're focused on European languages and/or Chinese and Japanese.
As long as DeepL supports your language, the main differences are this:
DeepL is generally rated as having higher-quality translations, along with options to choose between formal and informal tones. So if you want the most accurate and natural-sounding translations, DeepL is usually the best option.
Google Translate (and other services) are cheaper than DeepL. So if you're on a tight budget and/or translating lots of content, you might want to use a different option to save money. Plus, it's not like Google Translate's translations are "bad" – they just aren't as good as DeepL.
If you want to see a deeper discussion here, check out our full DeepL vs Google Translate comparison.
We also have a post on Google Translate alternatives that shares some other machine translation services worth considering.
How to Translate a WordPress Website With DeepL
If you've built a website using WordPress and you're considering using DeepL to translate your website, TranslatePress offers an easy, non-technical way to use the DeepL API on WordPress.
When you connect to the DeepL API, TranslatePress will automatically translate all of your site's content into one or more new languages using DeepL.
Then, TranslatePress will store those translations locally, which means you can fully edit them if needed using TranslatePress' visual translation editor: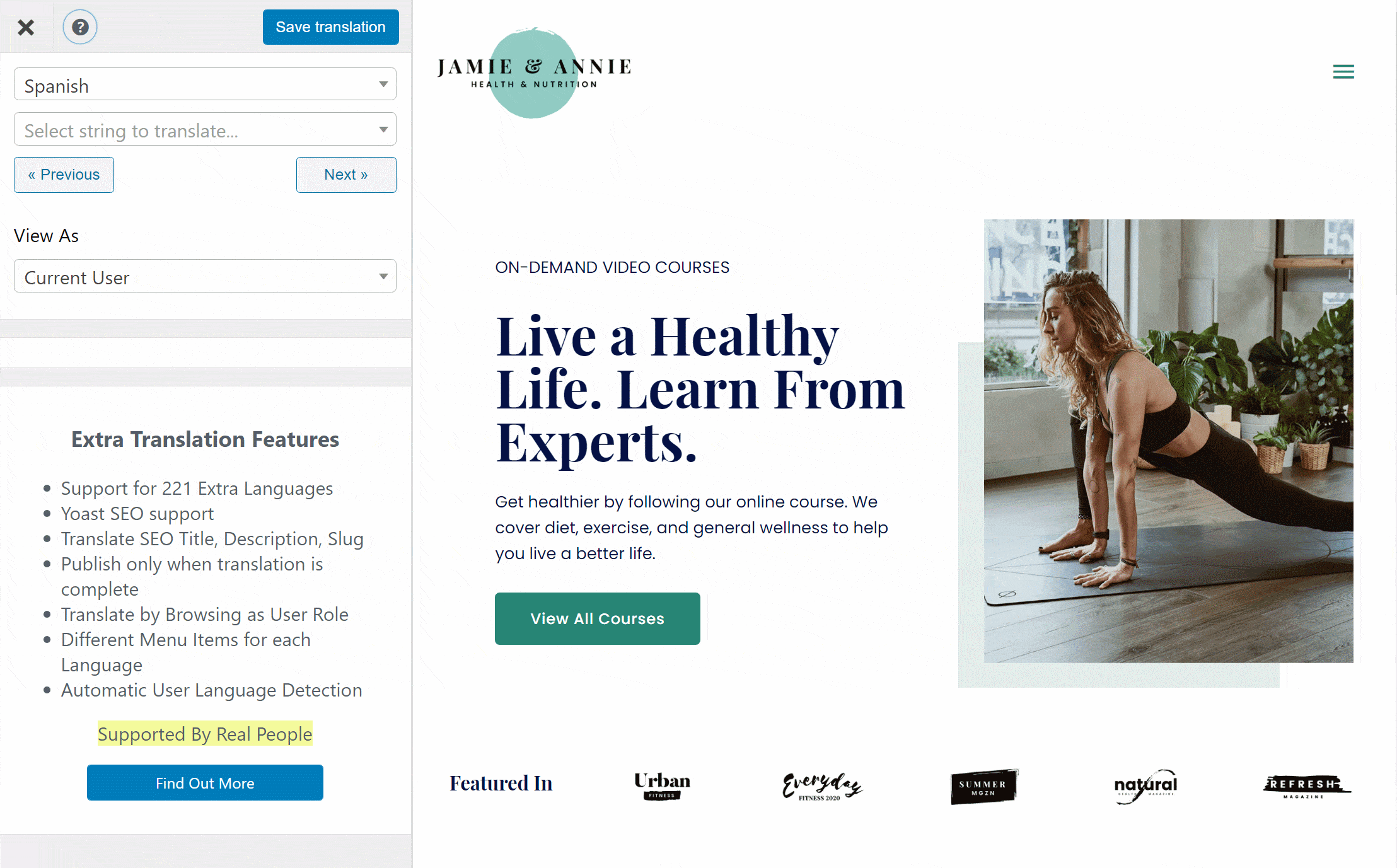 Other notable features of TranslatePress include the following:
Translate your WordPress site into unlimited new languages;
Translate all of your content, no matter if it comes from the WordPress editor, plugins, your theme, widgets, menu items, and so on;
Add a frontend language switcher to let visitors choose their preferred language. You can also automatically redirect visitors to their local language with automatic user language detection;
Fully indexable, SEO-friendly translations so that you can benefit from multilingual SEO;
Translate SEO metadata, URL slugs, and social media information;
Add proper hreflang tags and create a multilingual sitemap.
For more details, check out our full WordPress DeepL translation tutorial.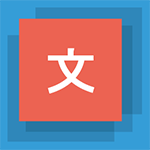 TranslatePress Multilingual
The easiest way to translate WordPress using DeepL translator
Get the plugin
DeepL Review Final Thoughts: Should You Use It?
If you want the most accurate translations possible, DeepL is definitely one of the best options. When it comes to translation accuracy, DeepL is regularly rated as the best, even beating out Google Translate.
You can use the web interface or desktop apps for personal translation. Or, you can use the DeepL API to translate your website or app, including using TranslatePress to fully translate your WordPress site with DeepL.
The main downsides of DeepL are:
It has a limited language selection as compared to Google Translate. While DeepL has good language coverage in Europe, the only non-European languages that it supports are Chinese and Japanese.
The DeepL API is a little more expensive than other services if you need to translate more than the free 500,000 characters per month.
If DeepL supports the languages that you need and you're willing to pay a little extra for improved accuracy, then DeepL is definitely a great option.
On the other hand, if DeepL doesn't support all the languages that you need, you might want to stick with Google Translate, which supports over 130+ languages.
If you're using WordPress, you can also use TranslatePress to translate WordPress using Google Translate.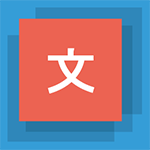 TranslatePress Multilingual
The easiest way to translate WordPress using DeepL translator
Get the plugin
Do you still have any questions about DeepL or our DeepL translator review? Let us know in the comments!
If you found this post helpful, please check out our YouTube channel, where we constantly upload short & easy-to-follow video tutorials. You can also follow us on Facebook and Twitter to be the first to know each time we post.