The emergence of the internet has given businesses all over the world a platform to access global customers with ease. Location is no longer a barrier and the language hurdle is also being substantively scaled, thanks to multilingual website SEO.
Elevating your business to multi-national status is not magic. By localizing and translating your website, you can easily communicate with potential global clients about your products and services. But it's not enough to translate and localize your website. Your efforts will only yield meaningful results when you go a step further to implement multilingual SEO.
One notable benefit of building a multilingual website is that it drives more traffic to your website. However, growing a solid multilingual website online presence does not come without complexities. There are so many things you have to consider, especially regarding SEO.
You need to ensure that the pages people get to see tally with their location and language preference. You also have to be careful about having duplicate content because you can be penalized for that. You'll find many resources that can teach you how to go about SEO. But not many of them deal with multilingual website SEO because they require certain specific processes that you must execute correctly.
In this article, we'll focus on what multilingual website SEO is and why you need it for your website. We'll also show you the step-by-step process of optimizing your website content using a multilingual SEO plugin called TranslatePress.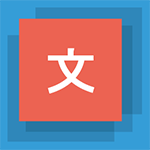 TranslatePress Multilingual
TranslatePress is the easiest way to translate your WordPress site. It's fast, won't slow down your website, works with ANY theme or plugin and it's SEO friendly.
Get the plugin
Why Multilingual SEO Is Important
Multilingual SEO involves optimizing your website for different languages to enable your global audience to search and access your content easily irrespective of their location or preferred language. Multilingual website SEO enables you to create content in various languages and ensure that such content reaches the right people.
While the most popular language on the Internet is American English, only a small percentage of netizens identify it as their first language. This means you have to divest your SEO efforts beyond the English language if you want your business to enjoy global success.
Relying on automated translations like Google Translate may just appear as an easy option to go by when translating Google search results. But if you desire the best results, it's important to use a multilingual SEO strategy.
SEO for multilingual websites is important because it helps to:
Boost the online visibility of your products and services;
Increase your brand awareness by making it possible for a global audience to search and locate your website;
Drive more traffic to your website than you would if you were using a monolingual website;
Boost profit by generating leads that end up in conversions;
Get and keep you ahead of your competitors by gaining access to more customers across the globe.
5 Ways Your Business Can Benefit from Multilingual SEO
Your business has a lot to gain when you incorporate multilingual SEO into your website. Check out these five amazing benefits of multilingual website SEO.
1. You Get Ahead of Your Competitors
In the past, some countries like the United States and the United Kingdom were the concentrated centers of online businesses. But today, other countries like Japan and China have also harnessed the virtual space for business transactions. The number of internet users is also on the increase every day. By July 2022, it had grown to about 5.03 billion.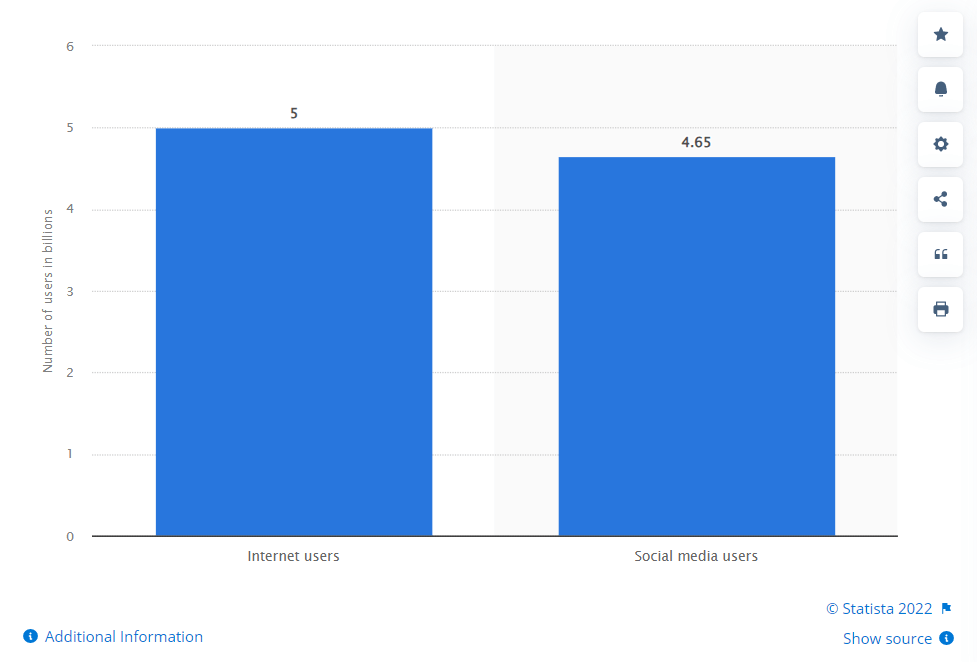 These users cut across different language groups from various parts of the world. With multilingual SEO, you can outdo your major competitors in your industry. Since SEO for multilingual websites helps you access and communicate with a global audience, you can drive traffic to your website from many parts of the world.
Being able to engage and communicate with your foreign clients also heightens their loyalty to your brand and holds the potential of getting referrals. Ultimately, you'll be able to make more profit in the shortest time possible.
2. You Boost Your Site's Overall SEO Ranking
Having translated versions of your site can improve your chances of appearing on the first page of search engines. Think about an English website that has French and Chinese translations with unique URLs that appear like website.com/en, website.com/fr, and website.com/zh respectively.
This website has the chance of driving more traffic than a single-language site. Search engines will identify all these versions as being embedded in one single site. Searches on all these versions of the website site drive traffic to the main website and create a positive compound SEO ranking effect.
To ensure this is effective, you need to avoid methods that sabotage your efforts, like putting all translated versions on one page. For the best results, check out these guidelines on multilingual SEO from Google.
3. You Reach a More Specific Target Audience
Multilingual website SEO goes beyond merely translating your website into several languages. The entire process involves determining the specific group of people you intend to reach. You can then direct your resources and efforts with focus. The easiest way to achieve this is to research the keywords common to your target group.
Discovering areas that generate high traffic is also possible with the use of Google Analytics. Once you determine your target groups, you can translate your website into their native languages. Geo-targeting comes in handy in providing a platform for a more targeted reach in specific locations.
Your efforts will be a waste if your audience cannot access the version of your website that is specific to them. A carefully mapped out multilingual SEO strategy will cater to this.
4. Continued Business Growth
A multilingual website also allows you to maintain a consistent structure of creating awareness about your brand and keeping your global audience informed about your products and services.
You'll be able to drive more traffic to your website and make returns on your investment, not only now but also in the long term. This is why you need to engage professionals when localizing and translating your website.
5. Access to More Search Engines
Countries like China and Japan have major search engines that are different from the popular ones like Google and Yahoo. Search engines lead people to your website, and having access to many other local alternatives means more traffic to your website. A multilingual website is the only channel through which you can achieve this.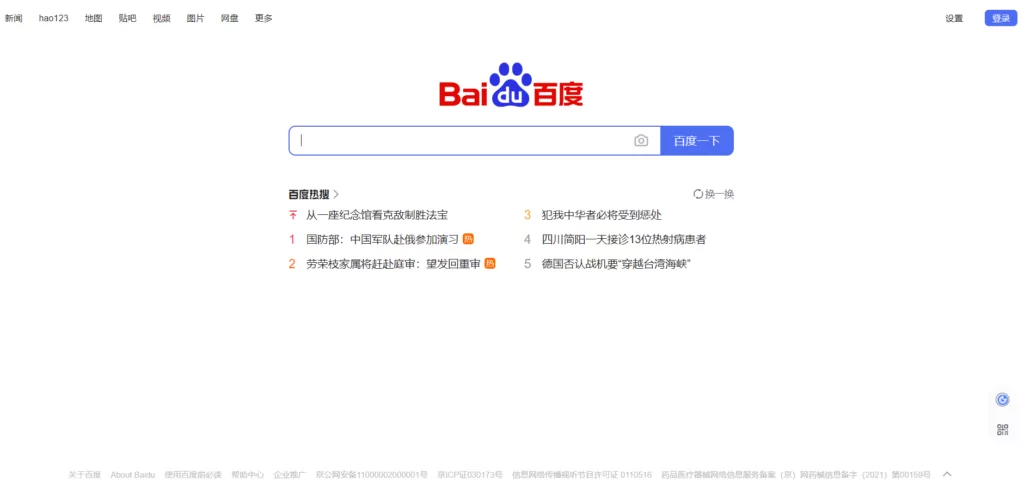 These local search engines help you reach out to your global audience more specifically. Google also makes it possible to search in different languages. Ultimately, the possibilities that come with having a localized and translated website are limitless.
How to Do Multilingual SEO (6 Steps and Tips)
Now that you know how beneficial multilingual website SEO is to your business and website, let's take a look at some tips that will help you implement it effectively. For this process, we'll use TranslatePress, a visual multilingual plugin that is structured in line with multilingual SEO best practices.
You may want to check out how to use TranslatePress to translate your website before moving on to multilingual SEO. But if you already know how to do that, let's get right to the tips.
1. Start With Quality Research
To kick things off, it's important to do comprehensive keyword research before translating your website content. This is because different segments of your global audience have varying interests—in other words, different search intent.
For example, let's consider the keywords 'content creation' in English and 'creation de contenu' in French.


The French translation obviously has a significantly lower search volume than the English version.
Quality keyword research helps you put your translation and localization efforts into perspective. This way, you can analytically determine which keywords to pay more attention to for each translated version of your site.
Google Keyword Planner and Ubersuggest are great tools that can help you find out the search volume of your desired keywords in different languages.
2. Translate Your URL Slugs
When translating your website, it is also important that you pay attention to your URL slugs. Slugs are parts of your URL that follow your domain name. For instance, if the URL for the payments page of your website is mysite.com/payments, a customer searching the French version of your site should see it as mysite.com/paiements. The slugs here are "payments" (English) and "paiements" (French). This is helpful for both search engines and actual human visitors, as it makes it very clear that these are 2 versions of the same page, only in different languages.
But how do you do this? Well, the TranslatePress plugin makes it easy to change URL slugs as you translate each page.
To translate URL slugs with TranslatePress, you'll need the SEO Pack add-on, available with the premium plans of the plugin. Once you've installed the pro plugin and set up at least one new language, the process is as easy as it gets.
Simply navigate to Settings → TranslatePress → Addons tab. Then identify the SEO Pack add-on and click on Activate next to it.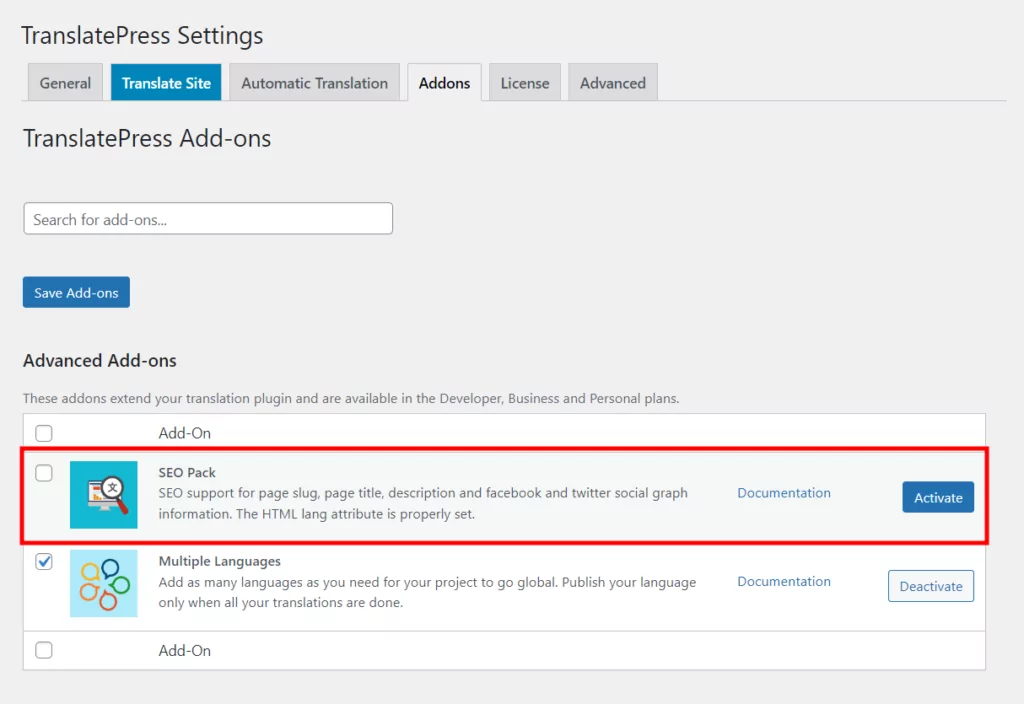 Now you can just go to the front end of your site, click the Translate Page button from the admin dashboard and the translation interface will open up. From the strings dropdown to the left, you can just select the page slug and input its translation below. Don't forget to hit Save translation when you are done.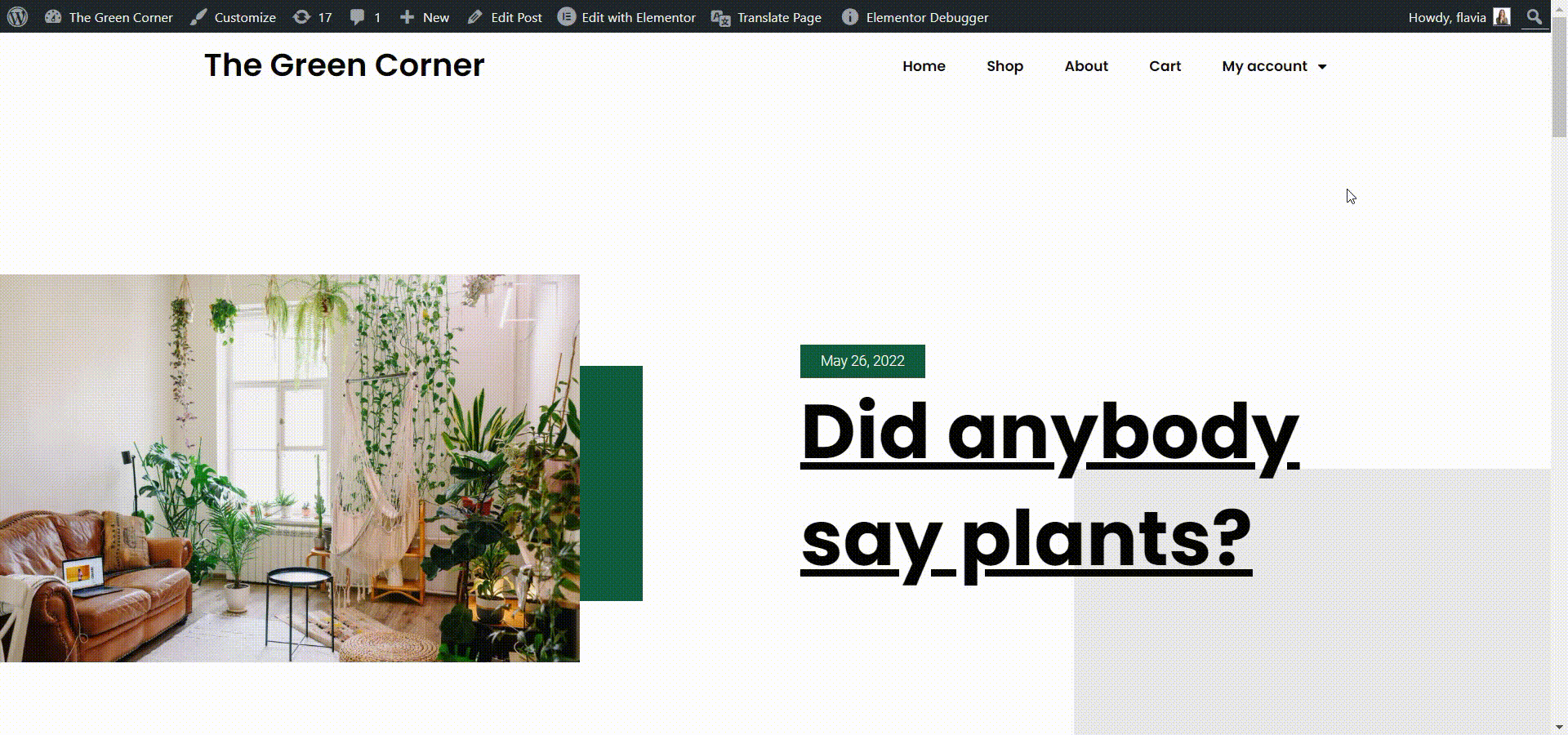 You will find the option to modify the slug just below the language box. Besides this, you'll be able to translate all the important SEO elements on a page, like the page description, image alt tags, and more.
3. Optimize for Popular Keywords in Each Language
Gaining mastery of the appropriate use of keywords in your language can be tasking. You'll try to ensure that you're not using keywords that do not help boost your content's SEO performance. Doing this in other languages you don't understand could be even more daunting.
Notwithstanding, keywords are essential in the translated versions of your website and you need to pay attention when you're translating keywords. The first thing to do is find out the most common English keywords on your website. Moz's SEO Tools can help you get started.
Once you have your list, search for the most accurate translations of those keywords in the target translation language(s). TranslatePress can help speed up this process with its automatic translation feature. But you still need to cross-check each page manually because machines cannot guarantee 100% accuracy when it comes to translation. If you happen to find any mistakes, simply go in and do a manual correction.
You can do this very easily from the visual translation interface, by simply clicking the pencil icon near a piece of text and inputting its correct translation in the sidebar, like so: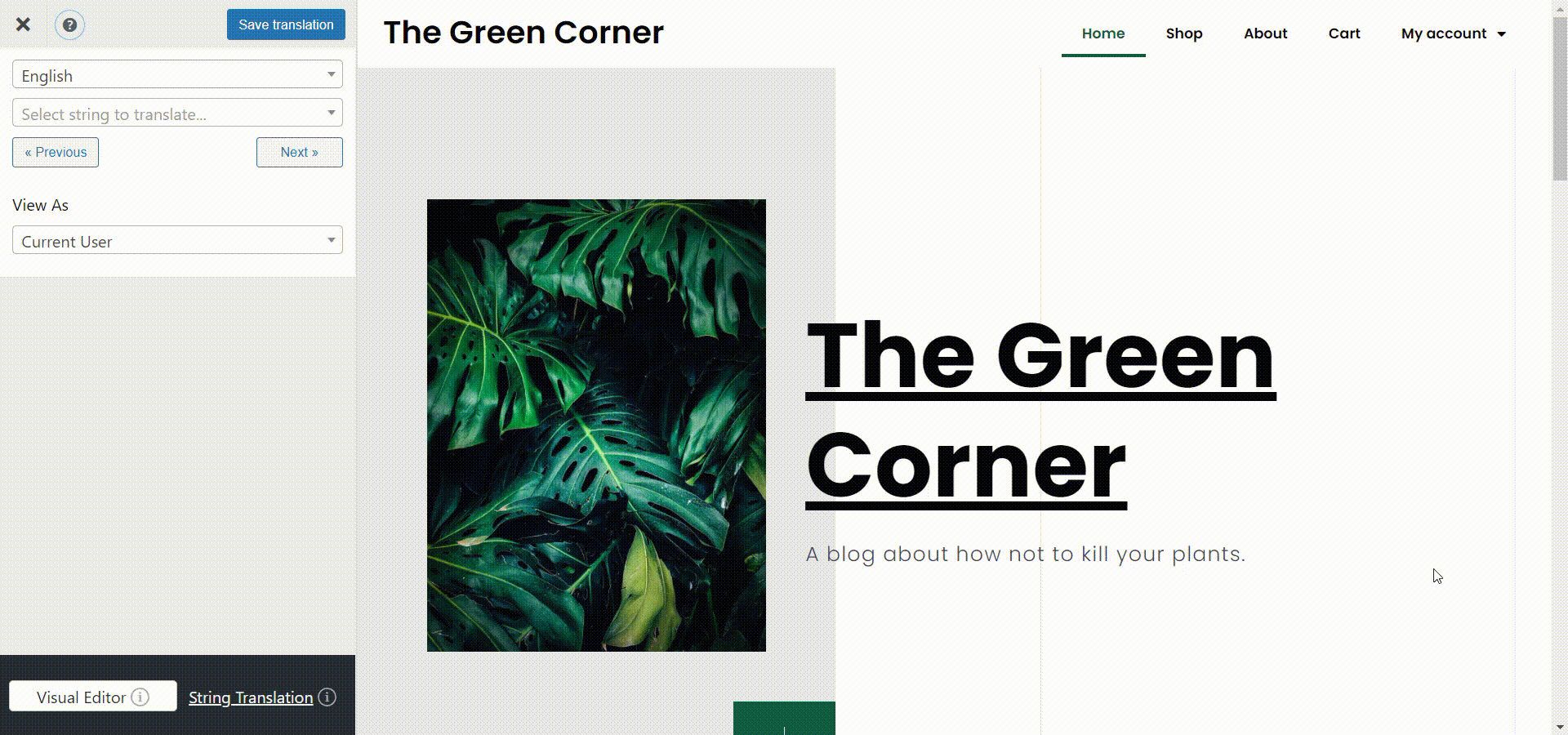 4. Apply hreflang Tags
Hreflangs are tags that help search engines know what language is in use on each page of your website. They're indispensable because search engines, especially Google, can distinguish between the different versions of your content. A french hreflang would look like this: "fr".
You can apply hreflang tags to your pages manually. But you can also lessen your burden by using TranslatePress. For every language you add, TranslatePress automatically assigns an hreflang tag to every page.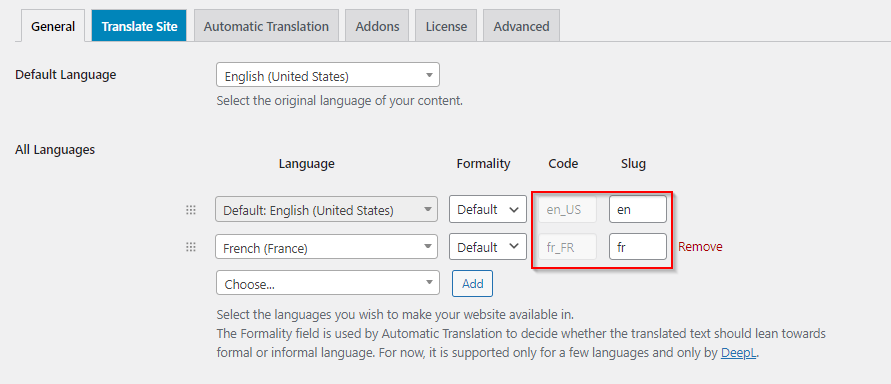 4. Create a Multilingual XML Sitemap
Just like a normal sitemap, the multilingual one helps Google better understand the structure of your website. A multilingual XML sitemap will tell the search engine what language and which locale is used on every single page of the site.
Manually creating such a sitemap, however, can be a daunting task. But we have a better solution.
TranslatePress works seamlessly with the most popular SEO plugins (such as Yoast SEO, Rank Math, or SEOPress) and creates your own multilingual sitemap automatically. You don't even have to lift a finger once the plugin is installed.
6. Translate Your Site's Metadata
Finally, there are other components of your website that users cannot see because they are exclusive to search engines. These components are altogether known as metadata. Driving traffic from people who speak other languages than your native language to your website is virtually impossible if you don't translate your metadata.
To be precise, your site's metadata primarily consists of both the SEO title and meta description of each page. Other elements include tags, image alt text, etc. For the best multilingual SEO performance, you'll want to translate each of these elements for every translated page of your site as well. The good news is that TranslatePress helps you achieve this without any hassle.
This is once again possible through the SEO Pack add-on, which lets you translate any meta information. So, go to the page you want to edit while logged into your WordPress admin account. Then click Translate Page at the top of the page. Select the string you want to edit from the Meta Information section in the left panel and start translating. In this case, I'll translate the SEO page title.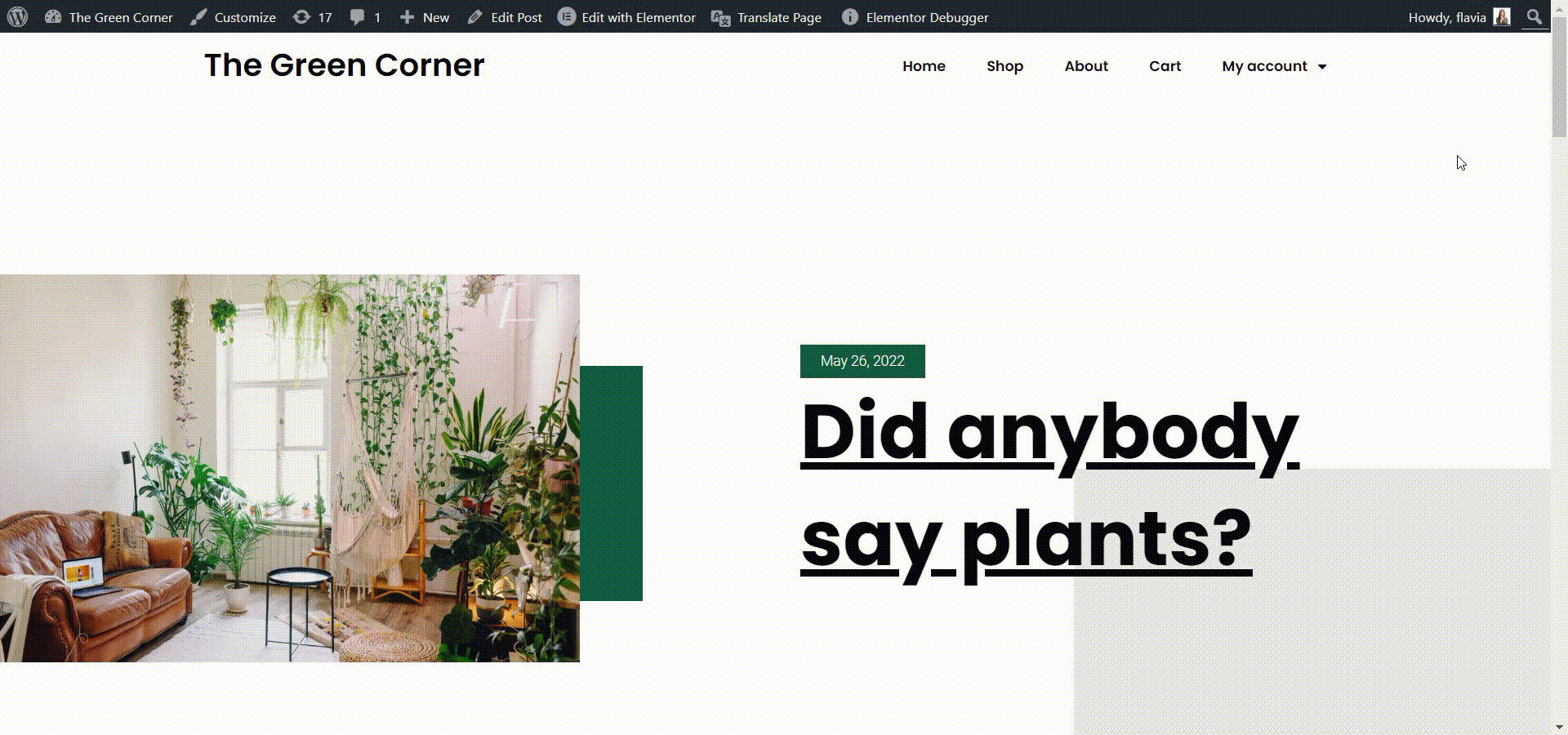 Once you're done, click Save Translation and that's it! You've translated your metadata.
Multilingual SEO FAQs
What is multilingual website SEO?
Multilingual website SEO is the process of providing optimized website content in different languages. The goal is to ensure that multiple audiences who speak different languages can easily access your site's content from anywhere in the world using organic search.
Which CMS is best for multilingual SEO?
WordPress is the arguably best CMS on the Internet for multilingual SEO. On its own, the software packs a lot of powerful easy-to-use features that make it easy to execute SEO effectively. When it comes to multilingual website SEO, you can easily set things up with a plugin like TranslatePress. All you need to do is install the plugin, fill in the desired language and start translating.
What's the difference between international SEO and multilingual SEO?
Multilingual SEO involves the process of optimizing a website's content for different audiences who speak various many languages. This is specifically important for businesses that want to reach a wider global audience.
In contrast, international SEO is content optimization for foreign countries but not necessarily those who speak other languages. For instance, a US-based business may want to reach a UK-based audience. What the business needs, in this case, is international SEO because of the varying versions of the English language and cultural context.
What do you need to set up multilingual SEO in WordPress?
A robust translation plugin or service like TranslatePress
A readable URL
Properly researched keywords
Hreflang tags
Driving Business Success with Multilingual SEO
Multilingual website SEO is no doubt an indispensable means of taking your business to a global level. Translating your website to one or more languages is a plus for your business, as it can help you grow multilingual traffic as well as increase conversions. But it's not just enough to translate your website.
You need to apply multilingual SEO best practices to take you a step further and connect you with the massive global audience you've always desired for your business.
The process may be tasking, but lucky for you, TranslatePress gives you an easy way out, making multilingual website SEO a breeze.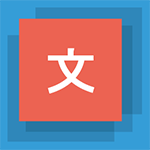 TranslatePress Multilingual
TranslatePress is the easiest way to translate your WordPress site. It's fast, won't slow down your website, works with ANY theme or plugin and it's SEO friendly.
Get the plugin
We hope this article has helped you identify the key steps involved in executing multilingual website SEO effectively. Kindly let us know if you have any questions in the comments section below.
If you found this post helpful, please check out our YouTube channel, where we constantly upload short & easy-to-follow video tutorials. You can also follow us on Facebook and Twitter to be the first to know each time we post.