Yes, the Google Translate website widget has been discontinued. Now what?
In this short guide, we're going to explain why the widget by Google Translate isn't available to the wider public anymore, who can still use it, and what to do as an alternative for anyone who doesn't meet Google's current requirements for use.
What is the Google Translate Website Widget?
Simply put, it's this thing:

It's a small language switcher widget that allows the website visitor to pick from over 100 languages and have the contents of the website translated automatically at a click of a button.
The translation itself is done via Google's machine translation algorithms – the same algorithms you can see in action when you're translating anything by hand through the official Google Translate website. With the widget, it all happens in the background and is quite seamless.
The benefit of using a widget like that on your website – if you're a website owner – is that you're effectively making your site multilingual without having to invest anything into either translation or the software that allows the reader to switch between them.
In other words, the Google Translate website widget is – or rather was – quite cool.
Is the Google Translate Widget Still Available?
The translation widget was discontinued from public use in 2019. Why did it happen? Well, Google is quite known for killing their various projects regularly, and they're not always that open as to the reasons that happens.
Overall, the widget was an archaic solution and not the most elegant one from a usability point of view. In other words, in a world where we see more and more ways to consume content, many of which happen through different devices and on different screens, the old widget wasn't able to keep up.
But there's a catch:
Who Can Still Use the Google Translate Widget?
Google Translate is still available for very narrow purposes and use cases.
Specifically, to quote Google's official resource:
[The website widget can be used by] government, non-profit, and/or non-commercial websites (for example, academic institutions) that focus on COVID-19 response.
That last part is key in this whole picture. The Google Translate website widget rose back from the ashes after being discontinued to aid webmasters who need to translate their content quickly to raise awareness and fight the spread of COVID-19, at the beginning of the pandemic.
Translating website content can take time if you don't know the right tools to do it (more on that in a minute), so Google decided to re-open access to its widget to make the tough times of 2020 at least a tiny bit easier to handle, particularly for spreading information.
Now that those times are behind us, the widget still remains available for government and non-profit websites, at least for the time being.
So, long story short, if you run a commercial website, which 99% of our readers do, then you cannot use the Google Translate website widget.
How You Can Still Use Google Translate on Your Website
While the official website widget is off the table, this doesn't mean that you can't use Google Translate on your site in another way.
The officially recommended method is to use the Google Cloud Translation API.
"Google Cloud Translation API" can sound a bit intimidating and like something that only the pros or website coders would be able to use, but I have good news for you:
There are modern website translation solutions that integrate with Google's recommended API method and let you enable it on your site seamlessly – making the final solution just as easy to use as Google's original website widget.
TranslatePress is one such solution:
TranslatePress is a translation plugin that makes your website multilingual.
The basic version is free, and you can use it to add one extra language to your site.
TranslatePress integrates with Google Translate and lets you translate your whole website automatically into any language with a couple of clicks.
It's easy to use and get started with on any WordPress website.
You can customize the actual language switcher widget itself to fit your design better.
How to Use TranslatePress with Google Translate
TranslatePress installs like any other free WordPress plugin. To get it, go to Plugins → Add New in your WordPress dashboard and enter "TranslatePress" into the search field.
Click on Install and Activate next to the plugin's name.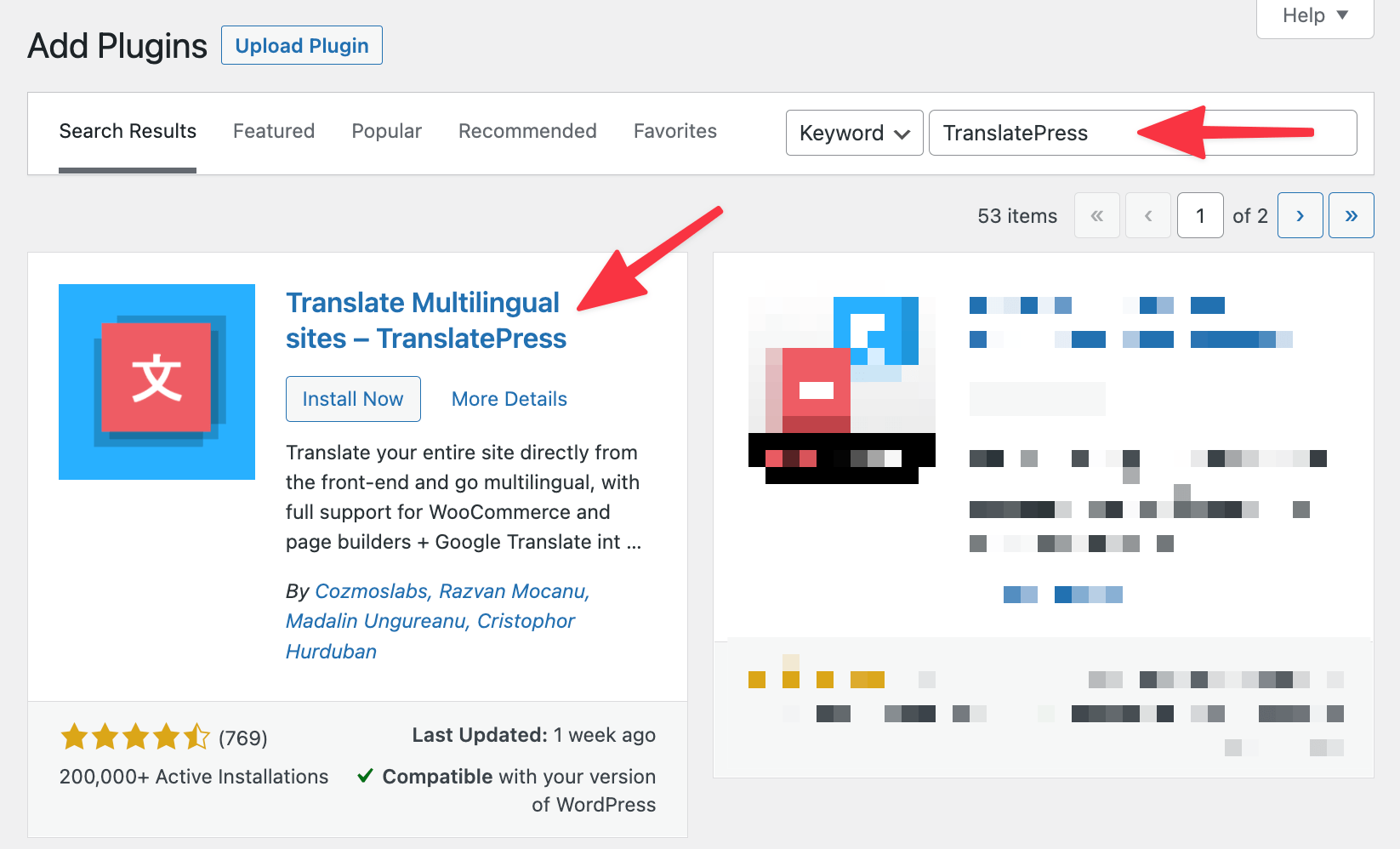 Next, go to Settings → TranslatePress. This is where you can choose the new language that you want to use on the site.
There are more than 100 languages available on the list.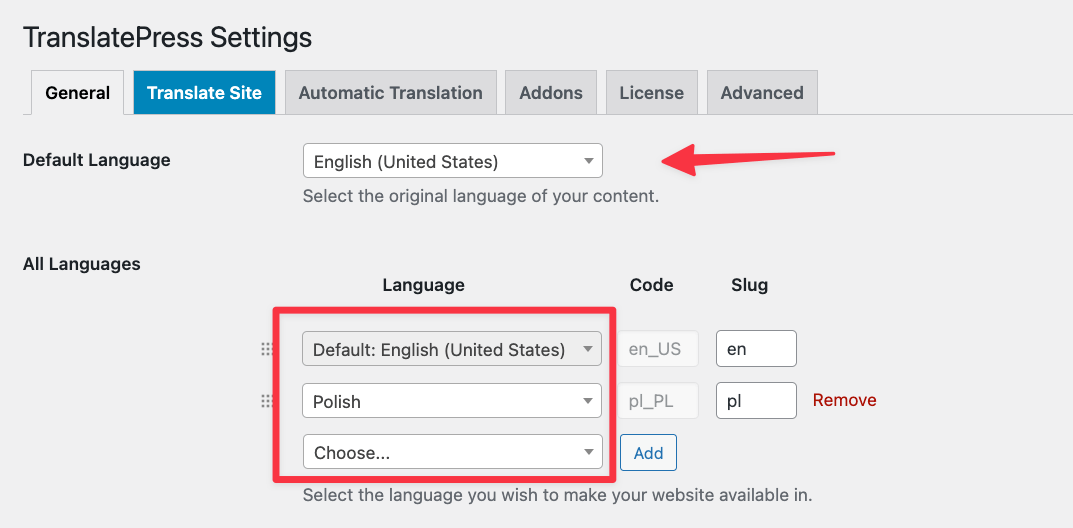 With this done, you'll have to get your own Google Translate API key and save it in TranslatePress. Here's how to get that API key.
Once you have the key, go to Settings → TranslatePress again, and into the Automatic Translation tab. Once there, set up your integration like so:

With this done, as soon as you click on Save Changes, TranslatePress will enable Google Translate on your site.
The next time you visit any of your pages on the front end and switch the language, TranslatePress will translate your content automatically through Google Translate and show you the results instantly.
Now here's the best part, unlike the old Google Translate website widget – the discontinued one – if you use TranslatePress, you can step in and tweak those automatic translations after Google is done with them.
To do that, simply go to any of your pages and hit the Translate Page link in the top admin bar:

This will fire up TranslatePress' main translation interface. If you see any translation you don't like, click on the pencil icon next to it and adjust the translation in the sidebar, like so: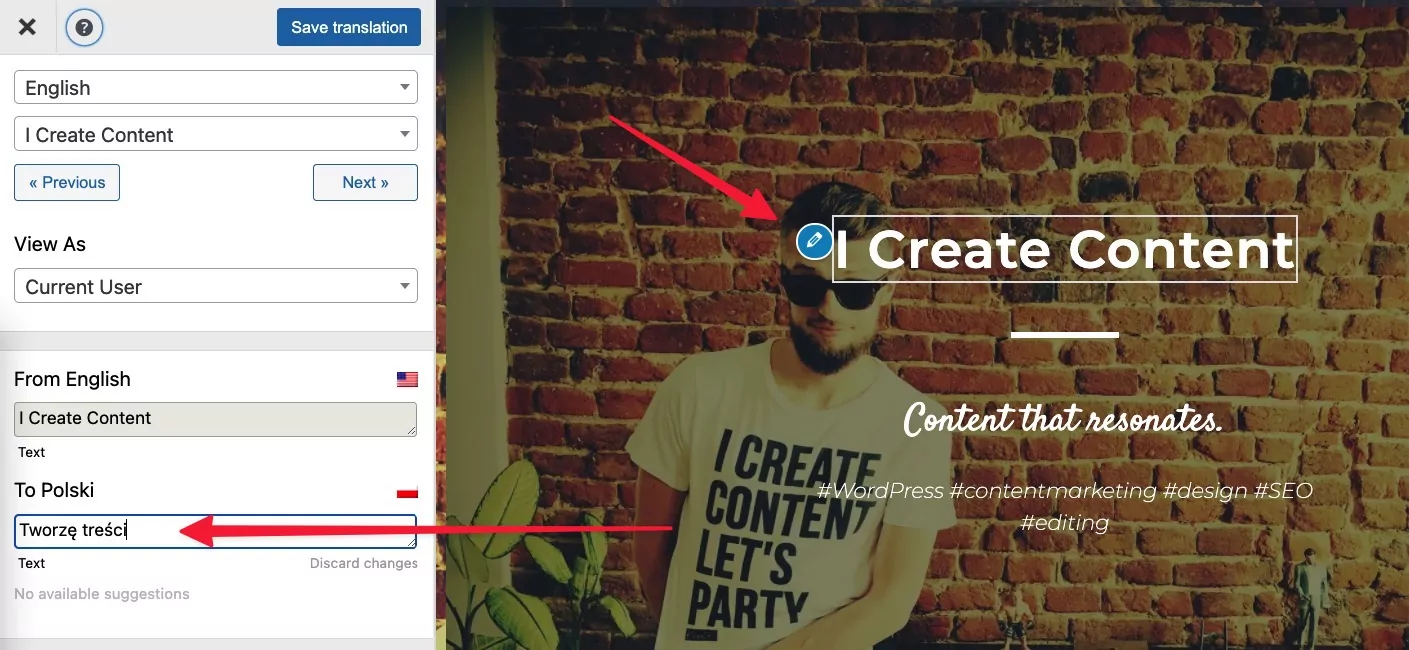 Remember to click on Save Translation when you're done.
With that said, we've just learned how to still use Google Translate's automatic translations even with the official translation widget discontinued!
What's Next?
TranslatePress is a much more powerful tool than what we showed you here. It also supports other translation engines like DeepL, lets you do multilingual SEO, enable automatic language detection, and more.
To get this plus the ability to add unlimited languages to your site, check out the pro version of TranslatePress.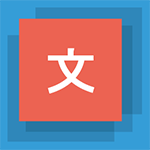 TranslatePress Multilingual
TranslatePress is the easiest way to translate your WordPress site. It's fast, won't slow down your website, works with ANY theme or plugin and it's SEO friendly.
Get the plugin
Do you have any questions on how to use Google Translate on your site? Let us know in the comments section below.
If you found this post helpful, please check out our YouTube channel, where we constantly upload short & easy-to-follow video tutorials. You can also follow us on Facebook and Twitter to be the first to know each time we post.