Congratulations – you have found the best TranslatePress discount coupon code!
This is the official and only reliable TranslatePress discount coupon code in the market.
Get 15% OFF any TranslatePress License Now
Use the following TranslatePress coupon code at checkout to get 15% off any of our plans:
TPSAVE15
Note: This is the only official TranslatePress discount coupon!
Please be aware of other websites making misleading offers such as:
TranslatePress Coupon
TranslatePress Code
TranslatePress Coupon Code
TranslatePress Coupons
TranslatePress Promo Codes
You won't get a better deal than this one here. If you find other websites offering TranslatePress discount coupons larger than 15%, they are certainly not valid and cannot be used.
How to Apply TranslatePress Discount Coupon Code
Follow the instructions below to redeem the 15% OFF TranslatePress coupon code, so you can get the best discount on your purchase.
1. Navigate to our Pricing page and check out the available plans and features. TranslatePress offers three plans categorized as Personal, Business, and Developer. Once you've decided on a plan, click the "Buy Now" button below.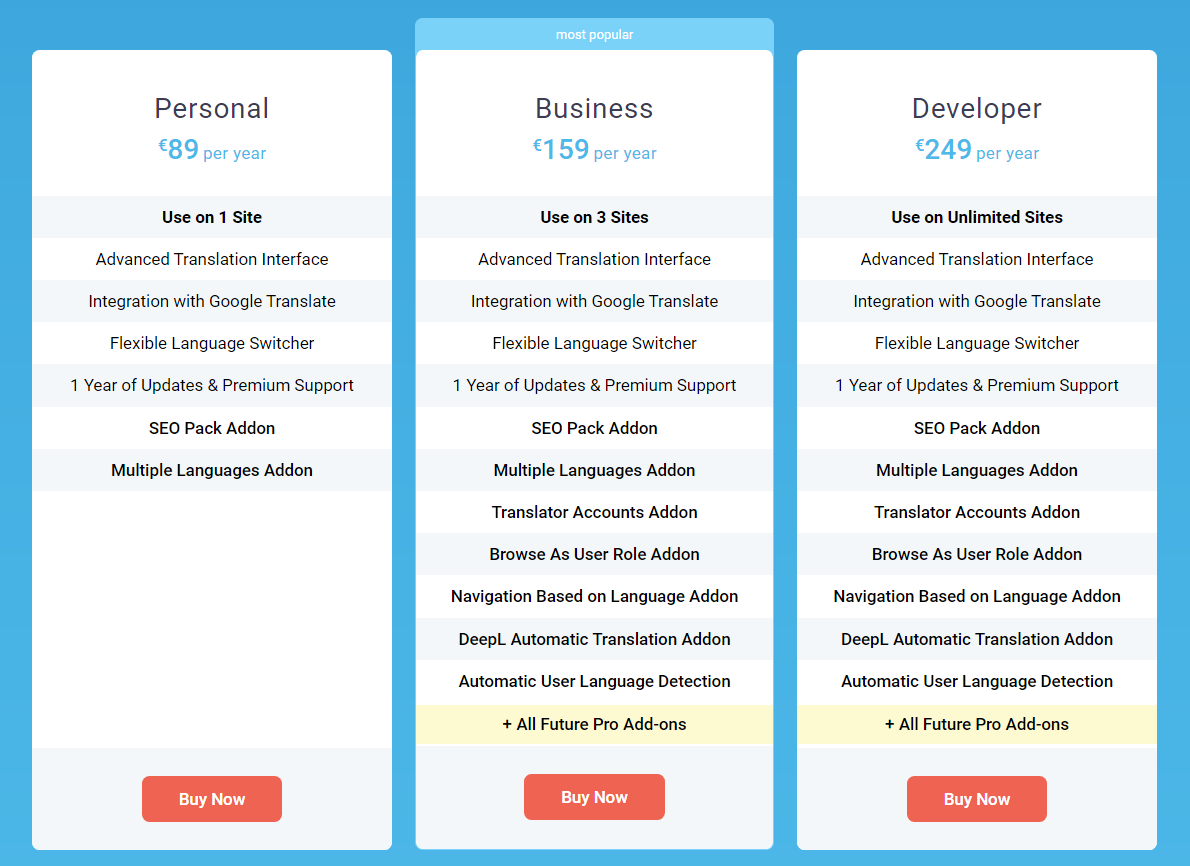 2. You'll proceed to the Checkout page, where you need to select your preferred payment method and then enter your Personal Info, Credit Card Info, and Billing Details.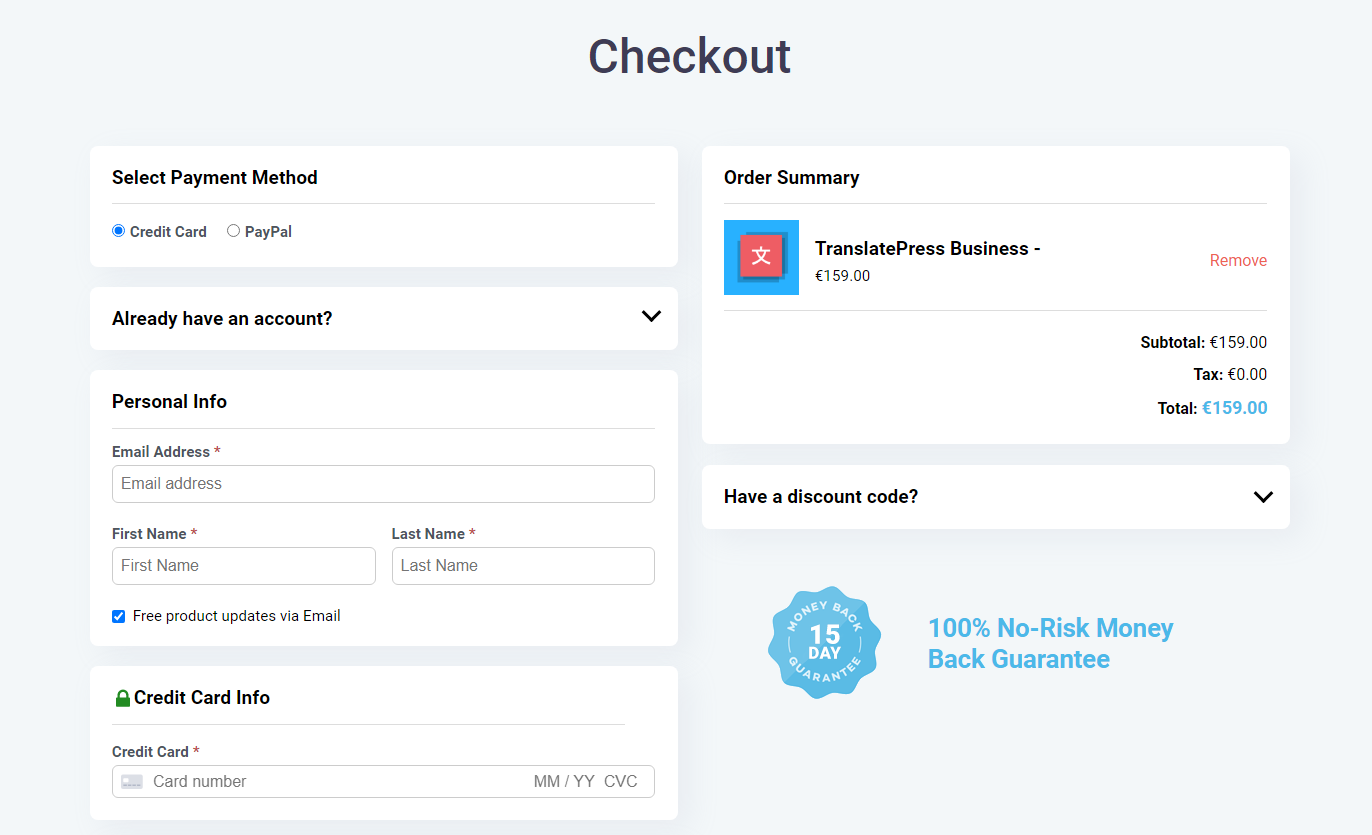 3. Next, you need to click on the "Have a discount code?" button and enter the TranslatePress coupon code: TPSAVE15
Click the Apply button next to the coupon field to apply the discount to your total.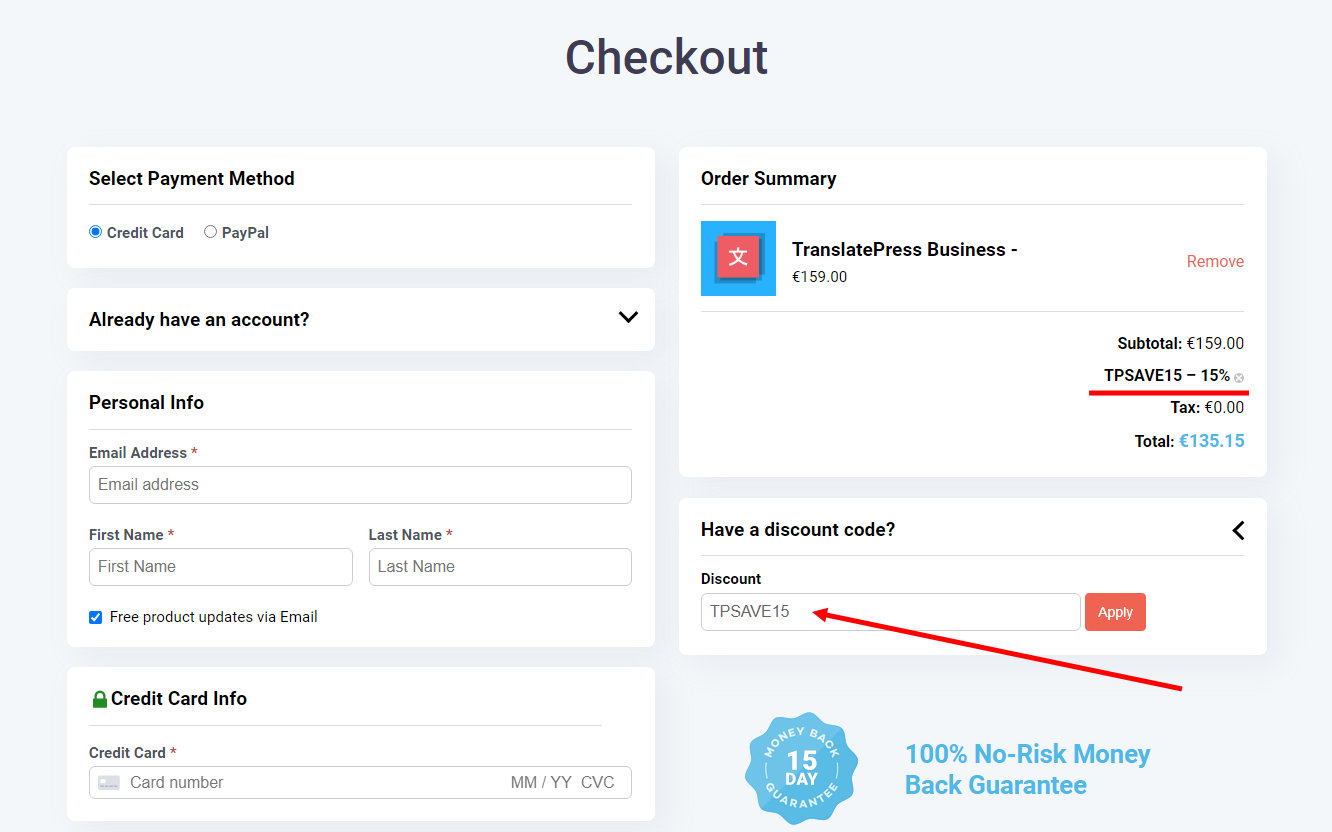 Once done, scroll to the bottom of the page and click "Purchase" to complete your order.
That's it. You have now successfully applied the best TranslatePress discount coupon code to your purchase.